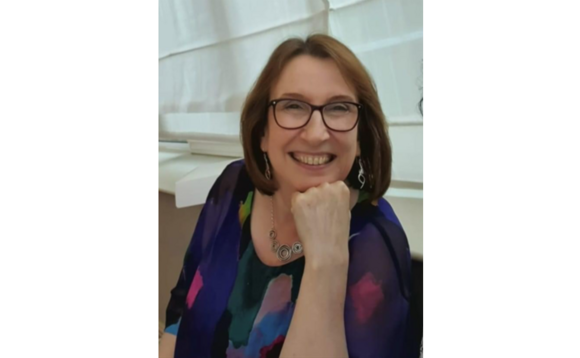 Part of the IT Leaders 100 - a list of the most influential IT leaders in the UK
Jane is the Operational Director, IT for the Law Society of England & Wales. Following a Law Degree and the Trinity Bar Exams, she joined Barclays Bank where she had a long and varied career, with roles ranging from marketing to business architecture and change. She then joined RNIB as Head of IT, restructuring the IT function and architecture, and establishing business partnerships and project management disciplines.
Later, as the first CIO at Citizens Advice, Jane transformed the IT function and delivered a complex Microsoft Dynamics CRM implementation before broadening into an independent consultancy role. Here, she supported major charities and a government agency, exercising her skills in change, business architecture, stakeholder management and IT. She joined the Law Society in December 2016 as IT Director, supporting a major business transformation programme and transitioning from a shared service with the regulatory body to establish the Law Society's own dedicated IT function.
How do you ensure diversity is taken into account in your IT recruitment?
I've taken different approaches to recruitment with my teams over the years to encourage diversity as we want the best person for the job, regardless of their gender, ethnicity, etc. For example, looking at the wording of job descriptions and adverts to ensure they appeal to a wide range of candidates in terms of the expressions used and trying to avoid phrases or words that aren't helpful, actively sharing adverts with colleagues from diversity networks, and so on. When I worked at the RNIB we actively encouraged applications from those with a disability, particularly sight loss - some of my most effective colleagues with technology were visually impaired.
Today, I'm proud to say that my head of information, IT security manager, infrastructure manager, one of my two senior engineers, an application support analyst and project manager are all female and of mixed ethnicity.
Which technology are you currently most excited by?
Having just spent the past five years involved in an all-encompassing business and technology transformation programme, driving us forward digitally, there are a few options! Moving forward, we have so much opportunity to enhance what we've delivered so far with AI, so that has to be up there. And I'd love to be able to introduce a digital twin environment - that is a really exciting prospect for the future!
Coming back down to Earth, we've designed our architecture to enable solution upgrades and replacements with reduced disruption and reduced cost, i.e., use of products and integration layers that avoid the need for re-building complex solutions and smoothing the path for business innovation and development. At the same time, mundane as it may seem, I'm taken with the enthusiasm and opportunity that the M365 suite has brought to people across our organisation. People have really grasped the potential, experimenting with the art of the possible and have been waxing lyrical to colleagues about the freedom and creativity they've discovered simply from these tools. That is a feel-good, inspiring moment for us in IT and the transformation programme. It doesn't have to be futuristic or elaborate to be exciting!
What do you to unwind?
What does that word mean? Unwind? Those who know me, know that even outside work I'm very busy. Spending time with family is always a perfect way to unwind, but I also belong to a couple of amateur theatre groups (as the Prompt, which I love - no lines to learn but an important role), three in-person choirs (all different) and three virtual choirs (blame Gareth Malone's Great British Home Chorus for starting me down that route). I love to bake and until lockdown was fundraising for a local hospice by selling large cutting cakes to a local deli - now the family are the main consumers, and I volunteer for the same hospice both in supporting the Finance Director, who also has responsibility for IT, and as a committee member. At some point, I find time to relax with a good meal out and a glass of wine, with family and friends!
If you were an animal (other than human), which animal would you be and why?
I'd have to be a meerkat! They're very sociable, family is important to them and they're very nosey - I like to know what's going on!
What makes you laugh?
Laughter is the best therapy of all. So many things work for me, particularly absurd but real situations narrated by a good story teller. I have an online friend in Australia who really should write a book about her life experiences. It's not just that she gets into the most hilarious situations, but the way she describes them. The first time we spoke in person, the conversation lasted for 4.5 hours (no you didn't misread that) and for much of it I was laughing so much it hurt! I love those moments!
How did you get into IT?
If someone had told me at school I'd end up in IT, I wouldn't have believed them. I started out planning a degree in French, but changed it to Law when I heard a teacher say "Girls don't do law" - gauntlet picked up. I even completed the Bar exams, but decided the Bar was not for me - at least not that kind - and joined Barclays Bank as a graduate. I had a range of roles from lending to projects and from marketing to business architecture, where I worked in partnership with the technical teams and an amazing Chief Architect. I left when they had a change of CEO and culture that didn't work for me and joined the charity sector. As I walked through the door at RNIB, I was handed IT to run - another gauntlet. "Great!" I thought, "I'm in a position where I can bring business and IT together." From an outdated IT team supporting a legacy estate and with no strategic perspective, we transformed into a more proactive, business-engaged function, streamlining delivery, and making the journey into modern cloud-based technologies. I've never looked back!