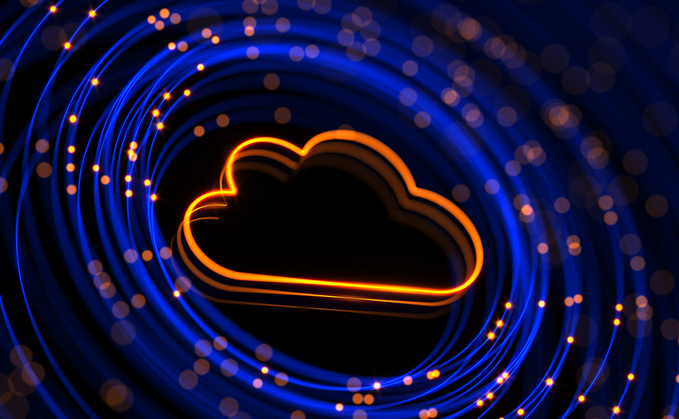 Organisations are turning to AI to automate a host of business processes, Computing research finds
Among 120 senior IT leaders polled in Computing's recent research into IT strategy, 47% said they were actively using more AI/ML products and in their businesses more than last year. A further 30% said they were consuming more AI passively, since it is increasingly present in the products and services they use.
Among the uses for AI mentioned by respondents were the following:
Taking the place of Google when information gathering (Software company)
Bot technology for initial interaction with customers (Integrator)
To automate legal processes, especially to aid the firm's clients (Consultancy)
Investigating its use in an educational environment (FE college)
Analytics, classification, predictive maintenance (Events organiser)
Reporting, consultation, marketing (Support agency)
Automated surveillance of attack scenarios (Software company)
Onboarding and offboarding staff (Legal)
Supply chain optimisation, to inform depot opening roadmap (Consultancy)
Assisting with coding (Media)
Hand in hand with that trend, an increasing number of organisations are experimenting with their own AI/ML models. In a separate study among 300 UK and US IT leaders, 18% mentioned AI/ML modelling as a driver for their adoption of specialised cloud services.
Almost all respondents said they expect AI to have a significant impact on their business in the next two or three years.
In the next 2-3 years AI/ML will help us to: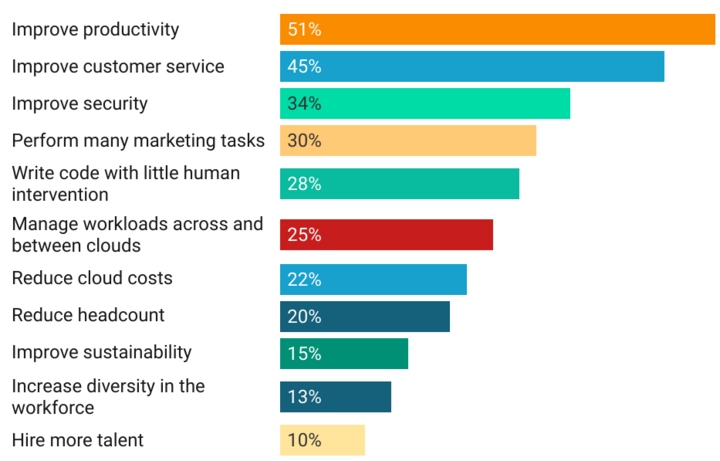 More than half predicted that AI would bring gains in productivity. The possibilities here are almost endless, from automating routine communications to assisting decision-making, to streamlining supply chains, including the type of use cases mentioned at the start of this article.
Almost as many (45%) said it will improve customer service. This, building on what's already possible with RPA, is something that's taking shape to a significant extent.
Security was the other big one. Indeed, given the state of the security arms race, automated means of triaging and responding to incidents are becoming essential for defenders.
See also Cloud automation: It's happening at the edge
Cloud platforms provide an umbrella for many automation interventions, connecting locations and data sources and as a central location for storage, processing and analytics. Many also thought AI would help them manage their cloud services more efficiently, including automated provisioning across cloud platforms (25%) and reducing costs (20%).
Coders and marketing folks might be looking over their shoulders, though. While most waves of automation have created more jobs than they've destroyed, this process is always disruptive and patchy, and continuation of the job creation trend is by no means guaranteed when multiple areas are automated simultaneously.
20% said AI/ML would likely reduce headcount in their organisation. Not too worrying perhaps, but twice as many as thought it would help hire more talent.
Which cloud service(s) do you think best provide the AI services you are looking for?

As to the best clouds for AI applications, it was a battle of the giants, with Azure a little ahead of and AWS. There was a relatively strong showing for IBM, whose cloud services have rather been eclipsed by the big three in recent years, which will no doubt be down to that company's specialisation and focus on systems like Watson.
With cloud service providers falling over themselves to offer ready-made models, APIs and SDKs, AI has become a new front in the battle for market share. Just over one-third of the respondents (35%) said a cloud provider's AI capabilities would influence their decision to adopt.
How much does a cloud provider's AI capabilities influence your decision to use their services?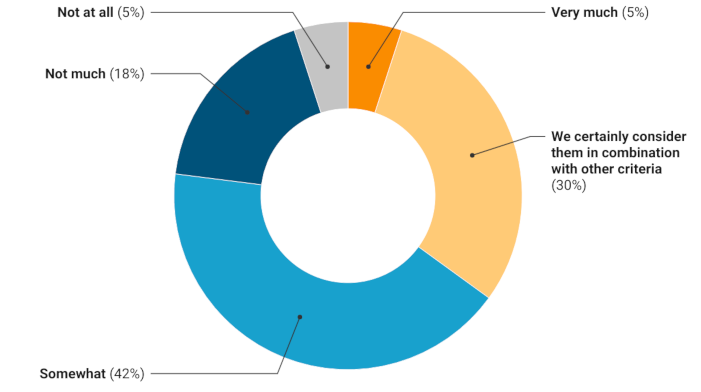 Computing's research into the role of cloud in automation was carried out in August. This article also draws on research in September into IT budgets and strategies , the results of which will be presented at the IT Leaders Summit.