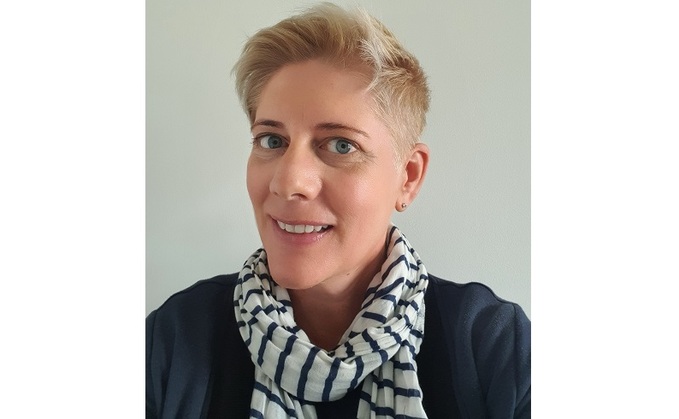 Honouring and celebrating the women shaping our industry is more important than ever. That's why Computing is proud to host the Women in Tech Excellence Awards for the seventh year in a row.
Recognising women at every stage of their career journey, the Women in Tech Excellence Awards are there to lift up and support the women making the industry work - and to inspire the younger generation looking to enter our industry.
This year's awards will take place at Magazine London on the 23rd November, with hundreds of finalists arriving to celebrate together.
One of those finalists is Kirsty Baxter-Smith, director of operational resilience & service management at BT Group, which is in the running for an outstanding 10 awards - two of which, Transformation Leader of the Year and Outstanding Transformation of the Year, they're hoping will have Kirsty's name on them.
We talked to Kirsty to find out what motivates her in her work. She is a BT veteran, and served five years as the company's mobile cloud core operations director before moving into her new role this summer. She has played a key role in BT's cloud-native transformation, and is passionate about creating opportunities for women in technology.
Computing: What is BT all about?
Kirsty Baxter-Smith: For those that don't know, BT Group is the UK's leading provider of fixed and mobile telecommunications services. As well as being at the forefront of the country's journey to full fibre - where we have a commitment to pass 25 million premises by 2026 - we also operate EE, the UK's biggest and fastest mobile network.
What makes us different is our long-term network leadership, and commitment to sustaining this success for our customers. Earlier this year, RootMetrics named EE the UK's best mobile network for the 10th consecutive year - a phenomenal achievement as we continue to provide the very best experience in terms of reliability, speeds and capacity.
Our 4G network, which covers 99% of the UK population, underpins this success, while our rapidly growing 5G network takes this further. We've now deployed 5G to almost all major towns and cities, with coverage now reaching 72% of the population - well on track to meet our ambition of 90% geographic coverage by 2028.
What one company achievement in the last 12 months are you most proud of?
It's difficult to narrow this down to just one achievement, but - looking at it within the broader context of why we're speaking today - I'm so proud to see so many of my colleagues listed as finalists for the Women in Tech Excellence Awards.
It's a sign of BT Group's progress to becoming a more diverse and inclusive company, with an ambition to have a 50% gender-split among colleagues by 2030. To achieve this, we've put numerous initiatives in place which focus on both talent acquisition and retention - while it's vital to attract more women into our sector at every level, if we don't also create clear pathways for progression once they're within the business then ultimately we won't achieve our goals.
On top of this, I'm also proud that we take our responsibility to the wider industry seriously too, partnering with fantastic organisations like Code First Girls, Girls Talk London and CyberFirst Girls to engage more women and bring them into the sector.
What are you working on this year?
From a personal perspective, I'm settling into a new role within BT Networks - taking on the mantel as Director of Operational Resilience & Service Management. Over the last few months, I've been transitioning into this role, which involves ensuring we are as prepared as possible for any potential events that may impact network performance. This could be anything from geopolitical concerns to localised extreme weather events - the recent Storm Ciarán being a prime example. Our ambition is to become the world's most trusted connector of people, devices and machines, and operational resilience within our networks is an absolutely critical component of this.
Within Networks, we're also continuing the implementation of EE's new mobile cloud core network, something which I'm proud to have been heavily involved with in my previous role as Mobile Cloud Core Operations Director - particularly in maintaining our position as the UK's number one network while migrating millions of 4G and 5G customers to our new core.
Our cloud-native transformation ensures that we're future-proofed and ready to take advantage of the latest technologies, and is the first time that a 'Network Cloud' mobile service has been implemented at this scale anywhere in the world.
Why are events like the Women in Tech Excellence important to the IT industry?
Events like these are so important in providing a platform to celebrate the amazing women within our industry, especially as we're still very much an under-represented group. Things are improving year by year, but it remains the case that we simply don't have enough female role-models in leadership positions within tech or telecoms. While positive progress is being made, there is still a prevailing mindset to recruit what you know rather than looking for diversity of thought.
So, as much as this is a fantastic opportunity to celebrate the achievements of all the finalists, arguably what's more important is how, by doing that, we can demonstrate that there are clear pathways to success within our industry, and as a result encourage more women to enter it.
One of the things I'm most proud of in my career is reaching the level I have despite not having a technical background. That's also testament to BT Group, and the support I've received from allies across the business. I truly believe that if I can do it then anyone can. The Women in Tech Excellence Awards showcase in a way which hopefully will inspire others.