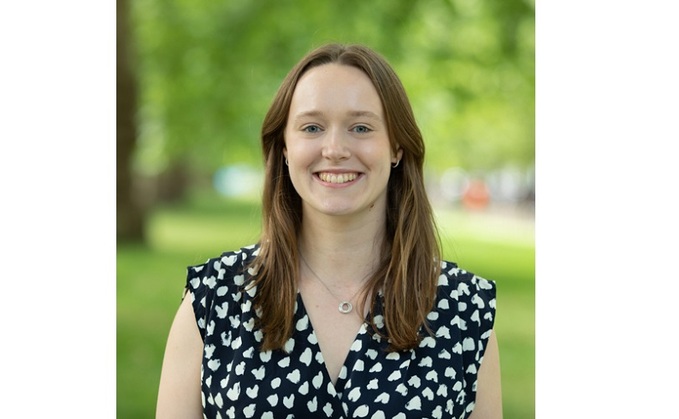 Delivery lead Katie Vega discusses how 6point6's employee-led programs are transforming how the company attracts, supports and develops women in tech.
This Thursday, Computing's seventh annual Women in Tech Excellence Awards will spotlight the barrier-breaking women pushing progress across tech - from promising students to senior executives.
By celebrating these changemakers' drive and talent, we're carrying on our years-long tradition of uplifting women across the industry.
Set at Magazine London, this prestigious awards show brings together the women driving change across the technology industry, all hoping to be named as a winner.
One of those hopeful finalists is Katie Vega, delivery lead at 6point6.
Katie studied Physics before embarking on a career in delivery. Her keen interest in technology, her strong communication skills and positive approach makes her ideally suited to motivating and connecting teams as they deliver technological solutions that address complex, time-sensitive challenges. When she's not working, Katie can be found enjoying live music, bouldering or playing with her old university jazz band.
As a young woman in tech, Katie is passionate about creating a more balanced and equitable industry for present and future generations.
Computing: Please provide some background on your company for our readers.
Katie Vega: We are a fast-growing consultancy with around 400 people who make our clients' brilliant ideas happen through the positive impact of technology.
At 6point6 we lead with strategy, design and architecture, helping our clients realise the value of their business strategies and enabling them to engage in a more meaningful way with their stakeholders. We do this by harnessing our expertise in cloud, AI, data and cyber technologies to engineer and deliver solutions which achieve complex transformations for public and private sector organisations.
What makes you different from other companies?
I instantly felt like I belonged here when I joined as a graduate. 6point6 has meticulously created an empowering and enriching environment where you are supported to reach your potential. Being given the freedom to take charge of my future is how I've grown and developed, leading me to where I am now - a Delivery Lead at the age of 24!
What stands out for me is the remarkable way in which 6point6 commits to putting people first. I've seen first-hand how employee-led initiatives have transformed the way we attract, recruit, support and develop women in tech.
What one company achievement in the last 12 months are you most proud of?
My proudest achievement is project managing a highly complex digital transformation project with a leading pension provider, NOW: Pensions. They needed to consolidate millions of sub-£100 pension fund accounts to meet new regulatory changes. Our technical engineers and developers automated the identification of funds with similar characteristics leading to an integrated person-matching service. Meeting the project deadline, over 5 million pension funds were consolidated unlocking cost savings for the client of more than £400,000 a year!
Looking back at what we delivered, it really represented the essence of who we are, working as one collaborative team, and how we work, especially how we've successfully created an environment that powers innovation.
What are you working on this year?
Leading the way in diversity and inclusion is currently our focus this year and beyond. The careers and opportunities unlocked by tech are enormous - everyone should have a seat at the table! While affecting change is complex and something that will not happen overnight, I know that with the business supporting this ambition, we can achieve it.
At 6point6, we are already seeing the benefits of enhanced financial and wellbeing initiatives, such as extensive adoption and dependents leave, and our dedicated fertility treatment policy with time off per treatment cycle. We've also seen an increase in female candidates applying for roles across our business thanks to the direct action we've taken to alleviate gender bias in our recruitment, including the implementation of a gender-neutral CV screening process and the removed reliance on CVs for graduates.
With the newly created Gender Diversity Action Group that's supporting our existing Women in Tech network, a key focus is how we can help progress our female employees into more senior positions and how we can attract more senior women into the organisation. We have created a dashboard to measure our progress by department and hold ourselves accountable.
Why are events like the Women in Tech Excellence important to the IT industry?
Men are still more likely to receive awards and accolades across various sectors, from health and sports to medicine and research. The Women in Tech Excellence Awards is a way to readdress that balance and inspire women from all walks of life, shining a light on our achievements.
These celebratory events are also places where movements for change happen and spaces where women and allies in our industry celebrate excellence.
The Women in Tech Excellence Awards will take place on 23rd November in London. Click here to view the shortlist and here to book your table.