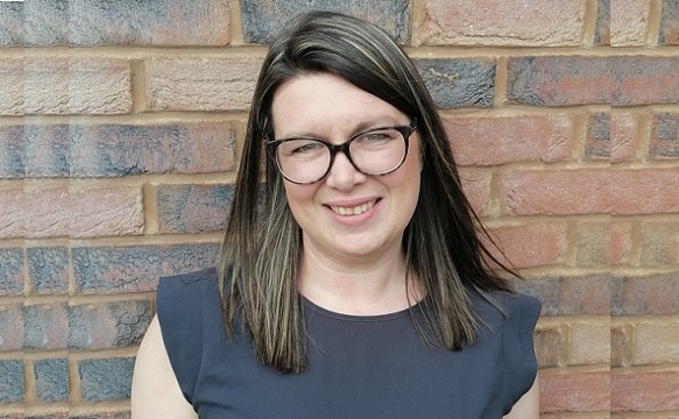 "We believe strongly that we are only as good as our people, so it's really important to us to attract and retain the best talent and to make them feel supported and valued."
The progress of digital technologies has outpaced any previous innovation in our history. Digital technology has the power to level the playing field by improving connectivity, promoting financial inclusion, and expanding access to trade and public services.
The Digital Technology Leaders Awards occupy a special place among Computing events. Rather than platforms and tools, this event is dedicated to the companies and workers at the leading edge of IT. Winners will be announced at a live ceremony on 6th July in Central London.
The Police Digital Service is a finalist in the category of 'Best Place to Work in Digital.'
Kath Stephenson is a senior HR and organisational development professional with over 20 years' experience working at a strategic and operational level in both public and private sector organisations.
She enjoys using her knowledge and experience from working in varied and challenging environments to successfully lead cultural and organisational change. She is passionate about creating an environment where employees are fully engaged and at their best, enabling organisations to thrive. She has a strong track record of building trusted relationships and adapting with ease to changing business needs, achieving organisational goals, whilst respecting individual employee needs.
Computing talked to Kath Stephenson about the work of the Police Digital Service.
Computing: Why do you think awards like the Digital Technology Leaders matter?
KS: Digital technology is a huge growth area with really exciting work going on across the sector. Awards like these really help to highlight some of the successes and set aspirations across the industry.
What would winning this award mean to your company?
KS: As a relatively new and still growing organisation, the recognition would be a huge sign that the work we've been doing to create a welcoming, inclusive, desirable working environment for existing and potential employees is going in the right direction. We believe strongly that we are only as good as our people, so it's really important to us to attract and retain the best talent and to make them feel supported and valued.
What would you say is your organisation's proudest achievement over the past year?
KS: The introduction of our five organisational values; we value people, we are one team, we do the right thing, we are passionate and proud; and we are innovative. These values have been co-created taking onboard the feedback coming across the entire organisation and they really do set the standard and direction of all that we do. The support and enthusiasm our people have shown in adopting them has been gratifying to see.
What have been the biggest challenges of 2023 so far and how have you overcome them? How have your people helped with that?
KS: As a fully remote organisation I think one of the biggest challenges for us is how to bring staff together and make them feel united as a part of something bigger, rather than being isolated within their individual teams. We're lucky to have some really wonderful and engaged employees who have always been willing to give us feedback and work with us as we build that 'one team' culture.
We have created a number of networks across the organisation and we've recently finished a huge piece of engagement work to find out what's important to our employees and ask their suggestions for changes we can make. We've already begun implementing some of those suggestions and will be working hard throughout the rest of the year to implement even more.
How do you think the tech industry has changed over the past year and what changes do you think it still needs to make?
KS: It feels like there has been a real drive to present more voices from within the industry which is fantastic.
Diversity is crucial across the sector and so it would be really great to see your "Diversity in Tech" section grow even further. It's certainly something we recognise the importance of within PDS. It would be really beneficial for us to hear from other organisations about how they are increasing diversity and take the opportunity to learn how we can make changes to increase it within our own organisation.
It would also be great to see more about the application of data and analytics, and the ethics of it, particularly with such growing interest in artificial intelligence.
The Digital Technology Leaders Awards will take place on 6th July in London. Click here to view the shortlist and here to book your table.