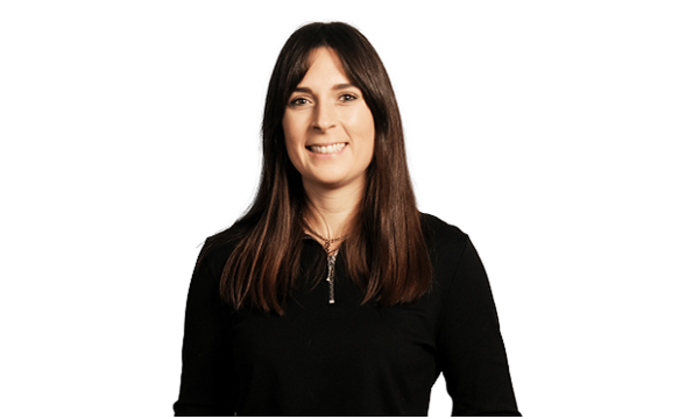 IT has grown in prominence over the last decade. No longer seen as a cost centre, it's now widely accepted that people can use IT to improve their creativity, productivity and knowledge.
The UK IT Industry Awards are the largest and most well-known event in the technology industry calendar. Owned and operated by BCS, The Chartered Institute for IT and Computing, the awards enjoy a level of professionalism and industry knowledge not seen at other shows.
This year's winners will be announced at a live awards ceremony on Wednesday 8th November in London.
One of the finalists is MDRx, who is in the running for the Emerging Technology of the Year.
We talked to Sian Rodway, COO at MDRx, to find out what makes her company different from other technology companies and what are they working on this year.
Sian leads and shapes the delivery of MDRx's consulting services, specialising in emerging tech.
Sian's experience includes the development and implementation of strategies in large public and private sector organisations that realise the vision and goals of the businesses she works with.
Throughout her career, she has harnessed technologies such as data analytics, artificial intelligence, DLTs and AR/VR to solve business problems or enhance business value. Her work has been recognised by the UK's National Security Advisor and Women in Tech Excellence.
Computing: Please provide some background on your company for our readers. What makes you different from other companies?
Sian Rodway: MDRx is a digital transformation consultancy. We help clients figure out their technology strategies and then execute on them with an integrated team of software engineers, data scientists, designers and strategists, backed up by a 1,500-person law firm. We are leaders in artificial intelligence, machine learning, Web 3.0, spatial computing and the metaverse, and help large organisations develop impactful strategy and valuable software products.
At MDRx, we are the only consultancy in the world that provides an all-in-one solution required for a successful digital transformation: strategy, world-class software engineering and legal expertise.
What one company achievement in the last 12 months are you most proud of?
We designed, developed and deployed a strategy for the world's largest digital racing and media network, Veloce, that uses Web 3.0 to unlock new possibilities. This resulted in the launch of the world's first truly decentralised sports and media group.
The impact of this work is shaping the future of sports and fandom globally, which is an incredible achievement for our team.
What are you working on this year?
We are continuing to grow and build our team and a culture that disrupts the consulting sector. We have exciting Web 3.0, Metaverse and AI-enabled products launching in the next month, and we will be building on their success and having an impact on more businesses through our ability to navigate technology, business, and the law.
Why are events like the UK IT Awards important to the IT industry?
Events like the UK IT Awards provide a platform for recognising and celebrating the accomplishments of individuals and organisations, boosting morale and motivation within the industry.
These events offer invaluable networking opportunities, allowing IT professionals to connect with peers, clients, and partners, fostering great collaboration. They also serve as a source of industry best practice and knowledge exchange, helping the IT sector stay ahead of emerging trends and innovative solutions.
The UK IT Industry Awards will take place on 8th November in London. Click here to view the shortlist and here to book your table.