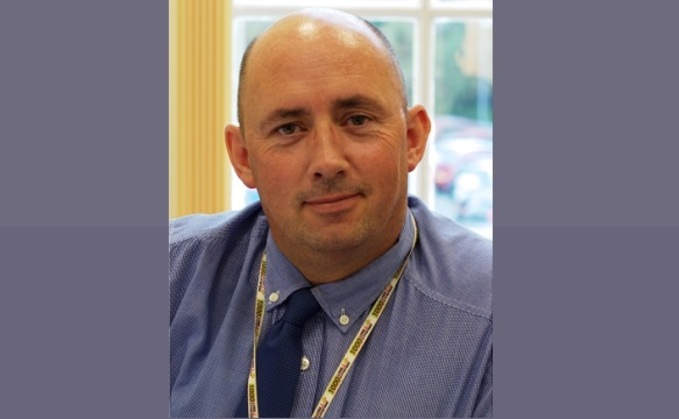 Information technology has become a vital part of businesses today. It aids all corporate sectors in automating their systems and processes to achieve goals, generate revenue, and lessen the inefficiencies of their work.
The UK IT Industry Awards are the largest and most well-known event in the technology industry calendar. Owned and operated by BCS, The Chartered Institute for IT and Computing, the awards enjoy a level of professionalism and industry knowledge not seen at other shows.
This year's winners will be announced at a live awards ceremony on Wednesday 8th November in London.
One of the finalists is Wales' Betsi Cadwaladr University Health Board (BCUHB), in the running for the Team of the Year.
We caught up with James Satelle, ICT Digital Solutions Delivery & Support Team Manager at Betsi Cadwaladr, to ask him more about the company's priorities for the next 12 months.
James has worked for BCUHB for 30 years. He started as a health care support worker and quickly learned how the organisation worked. In 1998 he began an HND in business IT and completed it in 2000.
James then moved into ICT, and under the Clinical Applications Manager found a role in process re-engineering. he grew into the role of ICT Digital Solutions Delivery & Support Team Manager, which involves responsibility for both national and local clinical software solutions for BCUHB. His responsibilities include the leadership of the support team and the management of the work-plan for both Support and Integration. He is also a member of the ICT Senior Leadership Team.
James is a Chartered IT Professional (CITP), a Member of the British Computer Society (MBCS) and a member of the Federation for Informatics Professionals (FEDIP).
Computing: Please provide some background on your company for our readers.
James Satelle: BCUHB are the largest health organisation in Wales, with a budget of £1.87 billion and a workforce of over 19,000. The Health Board is responsible for the delivery of health care services to more than 700,000 people across the six counties of north Wales (Anglesey, Gwynedd, Conwy, Denbighshire, Flintshire and Wrexham).
The Health Board also coordinates the work of 96 GP practices, and NHS services provided by 83 dental and orthodontic practices, 69 optometry practices and opticians and 147 pharmacies in North Wales.
As part of Digital, Data and Technology (DDaT), the ICT Digital Solutions, Delivery & Support Team are focused on providing high quality support to clinicians, patients and staff using digital technology to benefit patient care. They work hard to adapt to new and emerging technologies and how they can be best deployed in clinical and non-clinical settings, while maintaining a customer focussed approach.
What one company achievement in the last 12 months are you most proud of?
As an employer BCUHB is very supportive of innovation, solution development and personal development, with many opportunities to grow into a role and reach senior positions in the organisation.
As a very agile, creative and demand responsive team, this affords us the chance to bring in less experienced technical team members that have other skills such as communications, interpersonal and people skills and train them to add the technical competencies that are required for a number of roles.
An example of this is how we developed a clinically focussed team responsible for mobile device management, where we can fundamentally understand the needs of and support our community colleagues to get access to the data they need at a time when it is needed to best fit with the provision of patient care.
This has meant learning new skills and getting on top of both Android, Apple iOS devices combined with AI functionality—working with suppliers such as Apple and Samsung to name two in order to get the most benefit from the devices.
What are you working on this year?
Over the next 12 months we will be working with our national colleagues - Digital Health Care Wales (DHCW) - and Welsh Government to support our Digital Strategy. Our Vision is all about "transforming the patient experience, safety and outcomes through digital ways of working". This means putting the experiences of the patient, carers and staff at the heart of what we do. Achieving this involves ensuring we get the basics right.
Our Digital strategy supports the delivery of our strategic priorities in Living Healthier, Staying Well and our Population and Organisational Outcomes and is informed by feedback from our engagement with both Patients, Cares and Staff. It covers primary care, secondary care, community care and mental health.
Why are events like the UK IT Awards important to the IT industry?
These events are very important to recognise the 'hidden' professionals that are out there. Behind every company, big or small, there are digital experts that a lot of the time are enablers for change. These events make sure that they are recognised as professionals in their own right.
The UK IT Industry Awards will take place on 8th November in London. Click here to view the shortlist and here to book your table.