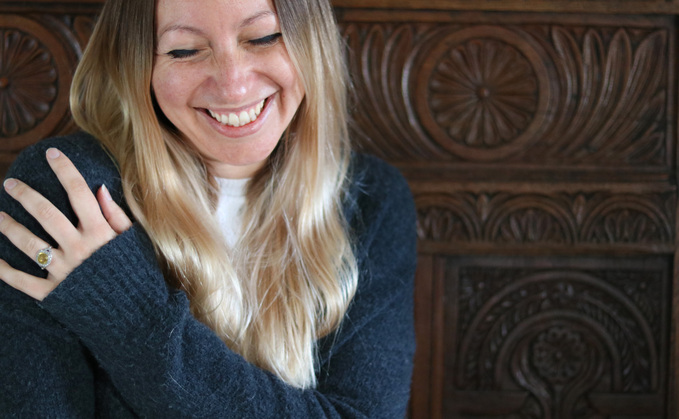 The Women in Tech Excellence Awards shine a light on the talented women leading the way in technology.
Taking place next week, on 23rd November, the awards celebrate top achievers across the industry - from promising students to seasoned professionals.
By recognising success stories like these, the Women in Tech Excellence Awards inspire the next generation of women in tech and showcase the breadth of opportunity available to them. This year marks the 7th annual awards, continuing Computing's tradition of uplifting women in the field.
There will be many hopeful finalists on the night, competing in categories ranging from Rising Star of the Year all the way up to CIO of the Year - and, of course, the prestigious Women of the Year award.
Gemma Maidment, head of product at Sedex, is one such finalist, in the running for both Digital Leader of the Year - SME and Outstanding Transformation of the Year. We caught up with her to find out more about her work.
Gemma is an experienced digital leader, with over 15 years of experience launching data-driven products and leading teams. With expertise across consumer tech, defence and sustainability, she takes a collaborative approach to empower teams and drive results. She is an advocate for long-term success through trust and authenticity.
Can you tell us more about Sedex?
Sedex is a global technology company that specialises in data, insights and professional services to empower supply chain sustainability. Our platform, tools and services enable businesses to easily manage and improve their environmental, social and governance (ESG) performance to meet their supply chain sustainability goals.
Sedex has nearly 20 years of expertise and provides end-to-end supply chain solutions for all businesses, including SMETA, our world-leading site-level social audit. We're proud to work with a community of 75,000 businesses and 100,000 supply chain sites across 35 sectors globally. This includes some of the world's most recognisable brands such as Reckitt, Nestlé, Molson Coors, Yum! Brands, Marks & Spencer, Mengniu, Asahi, Li & Fung, John Lewis Partnership (JLP) and Barclays to name a few.
What makes Sedex different from other companies?
The people at Sedex - their passion for doing the right thing for people and planet, combined with their expertise on supply chain sustainability - have really struck me in my first few weeks! Their passion isn't just a desire, it translates directly into our work.
Our teams have a good grounding in corporate sustainability best practice and theory, but also deep experience in the reality of business operations and the challenges companies face. So we can focus on the tools, activities and guidance that will actually help businesses to take action and make genuine improvements, not just have an awareness of what "good" looks like without seeing how they can achieve this. We help them to translate policy into practice.
There is also a widespread and genuine eagerness across Sedex to do a great job, to share, to collaborate, to help. Onboarding - both for myself and for new members in my team - is easy here as people are keen to introduce themselves and get to know you. It's a positive, supportive culture - Sedex also champions flexible working, while providing office space so we can all meet in person too.
What one company achievement in the last 12 months are you most proud of?
Since joining Sedex I have been so impressed by the focus on being even more customer-centric. This approach runs across all areas of the business, from making huge improvements in customer journeys in our tools, to developing our product roadmap aligned with what our customers really need to support them across a variety of sustainability-related requirements.
In just a few months, we have reduced customer onboarding from weeks to days, getting data and insights into customers' hands faster. We've also digitised and streamlined data collection processes within tools, so our customers can draw insights and create reports more easily to effect change faster. These are critical improvements to day-to-day steps that facilitate more sustainable procurement.
One other standout from the last 12 months is Sedex securing external investment to accelerate our strategy. This is a major game-changer for us and our industry, enabling us to supercharge our solutions and drive more change, at a larger scale and quicker pace, by investing more in our products, technology, data and people.
What are you working on this year?
Onboarding, initially! Being relatively new to Sedex I am taking some time to learn about the ESG industry and supply chain sustainability, learning from my amazing new colleagues and spending time with our customers.
Right now, I and the team are focused on a raft of iterative improvements to a few of our existing core tools and solutions. These are small but powerful changes that together create a vastly improved user experience, faster performance across our data platform, better accessibility, and those shorter customer journeys. These enable our daily users to execute key processes, draw insights and make informed decisions faster to improve social and environmental practices.
Looking into next year, I'm particularly excited for the work that will truly facilitate the most impactful, critical actions through Sedex's solutions - enabling our customers beyond reporting on ESG statistics. We'll be evolving our methodology to support deeper site-level data capture and better identification of critical issues, including across ESG areas such as carbon and forced labour. Sedex has signed a partnership with Scope 3 solutions provider Emitwise, and we're now exploring what a joint solution will look like to offer much-needed support for businesses on this issue.
I'll be scaling the Product team to support our ambitions - from recruitment to process development, and coaching the great talent already in the business across product, ESG subject matter experts, data analytics, engineering and design.
Alongside these deliverables, I'm continuing to mentor and support women and diversity in the tech industry. This is something I'm incredibly passionate about and will always make time for.
Why are events like the Women in Tech Excellence important to the IT industry?
As with all major changes in society, it feels to me like we need to really swing the pendulum before finding the right balance...So to drive women and diversity in tech, we need to shout about it and give it extra focus first to make it happen. I would hope we won't need these events forever as the challenges are eroded and true inclusivity becomes the norm.
To reach that reality, these events are critical to attract and support greater diversity in our industry, and help remove the stereotypes that have made it challenging for women (and others) to enter it, progress, and stay engaged.
I've worked in tech businesses where only 10% of women make it to senior leadership. We need to help celebrate those that do and expose what makes them successful to help generate more support and advocacy for diverse workplaces - and in turn put in place the right processes at earlier career stages to drive this.
Events and awards that recognise this talent give women a voice and create a platform to share their stories and needs. They also showcase the breadth of roles in the tech industry and how women overcame certain challenges, helping to highlight these to more people and inspiring the next generation.
Growing up, I only saw specific types of people in tech and leadership roles - and I struggled to fit into that shaped box. Without realising it, I was coached, trained and encouraged to personally change to fit the mould. It took me many years to find my own way of leading and excelling in the tech industry, and learning that I can be caring, supportive, personal, warm as well as ambitious, strong and direct - true to myself. This is why we need these events - to show the many different personalities and approaches to tech and leadership that make businesses successful, highlight how a leader works (not just what KPIs someone drives), and emphasise the power in this diversity.
The Women in Tech Excellence Awards take place on 23rd November at Magazine London. Click here to view the shortlist and here to book your table.