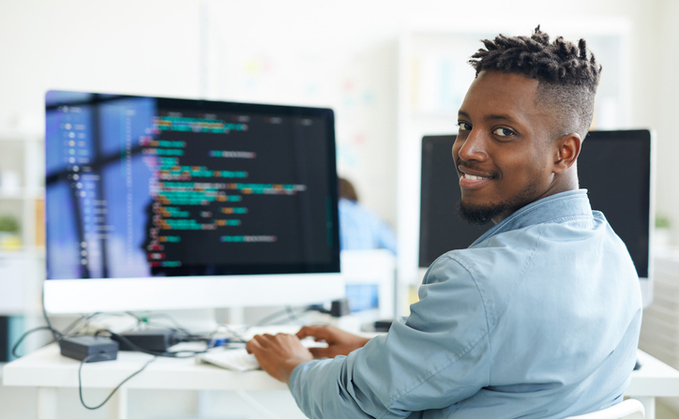 The UK's IT job market offers competitive salaries and flexible working. But, for newcomers, the choices can be overwhelming. Should you pursue coding, or a career in DevOps? Does security offer more job satisfaction than specialising in cloud? There's little guidance for anyone considering starting in the space.
That's why Computing has partnered with IT recruitment specialist Harvey Nash to simplify the path to success, with a quarterly update on the best entry-level tech roles.
London vs. the Northwest: A growing divide
While London remains the tech job epicentre, the Northwest is fast emerging as a region with massive potential. While a third of the UK's 1.73 million tech positions are based in the capital, the majority of growth is happening in the North, driven by tech hubs like Manchester, Liverpool and Newcastle.
Read more: Best tech jobs for new starters - Q3 2023
UK hotspots
London, the Northwest and Birmingham are tech employment hotspots, with the Northwest gaining momentum. The region sees 62% of organisations planning to increase their tech budgets in the coming year, according to Nash Squared's 2022 Digital Leadership Report.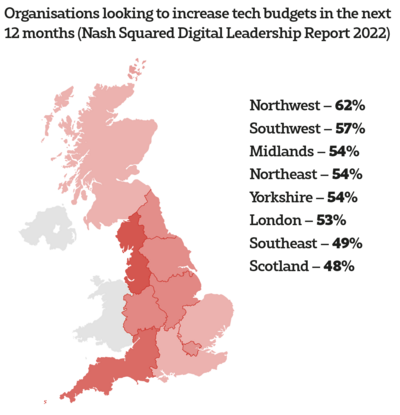 In-demand skills
Entry-level positions in infrastructure, data/BI/analytics, and software engineering continue to shine. Business analyst positions are also on the rise. These roles offer lucrative starting salaries and a range of potential careers.
Our entry-level tech roles page also includes advice on how to approach job applications and interviews, from the recruitment consultants at Nash Squared. Discover more insights about the market for new starters, and the growing tech landscape in the UK, by clicking here. It's an evolving story that's worth exploring.