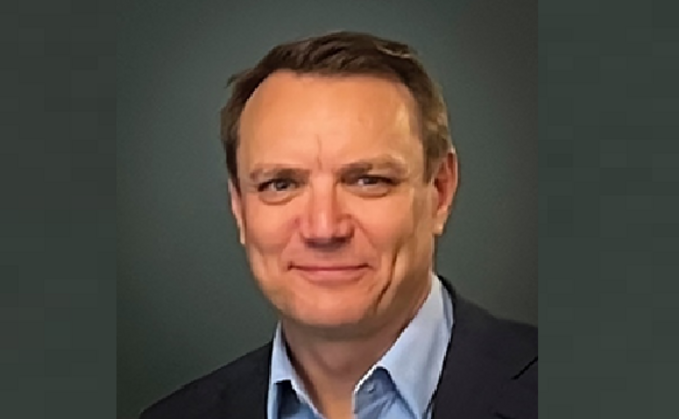 The rapid acceleration of cloud computing initiatives over the past two years has been one of the biggest developments in the field of technology. The pandemic has clearly demonstrated that cloud computing actually offers greater speed, agility, and resilience under even the most challenging conditions.
Computing's Cloud Excellence Awards recognise the very best of the UK's cloud industry, from the most innovative and compelling products and vendors, through to the top use cases from end-user firms.
This year's winners were announced at a live awards ceremony on Thursday 21st September in Central London, where Assurestor won Cloud DR and Continuity Product of the Year award.
After the awards we talked to Stephen Young, Commercial Director at Assurestor, to find out what the win means for his team and the organisation.
Seasoned business owner and entrepreneur, innovation in technology has been central to Young's career for over 30 years. Across varying facets of IT, his experience covers infrastructure, software development, datacentres, service and support, and IT governance combined with management, finance and business development.
Computing: Why is cloud important to the modern world?
Cloud computing has been a game-changing enabler for business agility, providing organisations with the power to transition from an office-based personnel to a dynamic work-from-anywhere workforce. Cloud's maturity meant the Covid-19 pandemic provided a tailwind that secured its place in our work lives, accelerating its adoption. Now, we are presented with opportunities to explore how enterprise will accommodate cloud in their plans.
This is Assurestor's third time winning Cloud DR and Continuity Product of the Year in a row. What's the secret to your success?
Consistently strong, measurable service from all aspects of the business has been key in maintaining our status as a top tier provider of business protection in the form of cloud backup and DR services. Assurestor's suite of integrated services comprise the best technology of leading vendors in this field, brought together with our seamless portal My2Cloud which has proven unrivalled in its capability. My2Cloud provides MSPs and their customers with a wealth of valuable and actionable information with total transparency of the service being delivered offering everyone comfort that it will deliver, without compromise, when a situation demands it.
Whereas there are many providers with superb DR and backup offerings, we stand apart as one that is not only, channel-focused, but also one that offers the full spectrum of cloud-based DR and backup services to our partners. Our partners can choose to resell a single service or the entire suite, opening up their customers to a full 360o level of protection.
What do IT leaders need to know about the modern DR and backup space?
The threat from unlawful individuals or organisations that wish to extort money from a business has significantly increased over the years and the threat is becoming more sophisticated and difficult to detect before execution. It is a fact that it is now an unpleasant aspect of IT that must be factored into both your IT strategy and business continuity strategy.
Designing a complete infrastructure deployment must take into account the most outlandish of scenarios. Many organisations never considered it a possibility that a datacentre could burn down, destroying all their systems and all their data. It has happened, and many businesses have never recovered from the effects. The same outcome can strike a business in many forms and at any time. This means a solid, affordable and testable DR and backup solution is now a necessity as opposed to an extravagance. Those organisations that choose to implement strategies proactively will have a competitive advantage in today's modern business landscape.
Backup and DR will not prevent a disaster, in whatever shape it materialises. However, secure in the knowledge it has a solid recovery position, an organisation has options, many of which will likely save the business.
How did your team feel after securing your third win?
Importantly, this win validates us in our position as a service-driven business, completely laser-focused on protecting business data, through partnerships with our hand-selected resellers. Day-to-day, our work typically goes unnoticed because of the nature of back-up and DR. We run in the background, delivering recovery successes for customers so that they are always up and running. In our line of work, there's no room for failure, or even partial success. It's 100% or nothing for us. So, this accolade is a real bonus, especially winning the treble! Recognition for the consistent, experienced hard work that the team delivers day in, day out is extremely fulfilling.
What does the future hold for Assurestor - what are the priorities for the next 12 months?
A key aspect of our success has been the integration of our vendors' products into one 360o service, providing a complete scope of solutions addressing all aspects of potential threats. To date, this has been partially achieved with our My2Cloud portal which has both simplified delivery and assured total visibility on services delivered. The success of My2Cloud calls for constant innovation, year-on-year developments and iterations to innovate the portal in line with today's needs and threats. Our focus on the ongoing development roadmap to ensure our software remaining at the vanguard of service delivery will always be our priority, alongside 100% customer service.
The nature of our service, and its delivery and accessibility via My2Cloud, has opened up new growth opportunities overseas for Assurestor. With a firm foothold in the Middle East/EMEA, we now have a presence in North America which we are confident will expand over the coming year offering exciting opportunities and new developments, for Assurestor, our resellers and proactive organisations worldwide that we can protect.