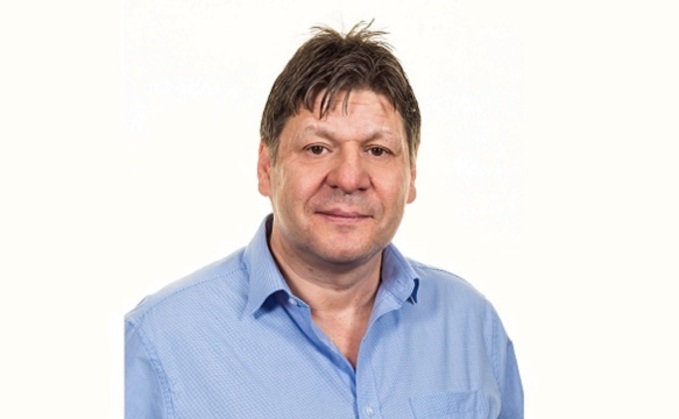 "Our prime objective is to reduce risk and automate workflows."
Used properly, the cloud can empower organisations to swiftly adapt to dynamic market conditions and explore novel concepts, products, and tools.
Computing's Cloud Excellence Awards recognise the very best of the UK's cloud industry, from the most innovative and compelling products and vendors to the top use cases from end-user firms.
This year's winners will be announced at a live awards ceremony on Thursday 21st September in Central London.
Virtual Signature ID, one of those finalists, has reached the shortlist for two categories: Cloud Vendor of the Year and Most Innovative Cloud Product or Service.
We caught up with David Kern, CEO, Virtual Signature ID, to find out what makes his company different from other technology firms.
With a passion for technology and innovation, David Kern has been involved with the design and development of different types of electronic, digital and internet-based systems over the past 40 years. He also worked in the Financial Services sector where he was able to apply the technical expertise he had gained to help connect intermediaries with solicitors and financial institutions, whilst at the same time meeting stringent compliance regulations. He founded VirtualSignature-ID in 2014 to provide a secure eSignature and document exchange platform for professional organisations that could reliably verify a signer's identity and provide an end-to-end onboarding solution.
Computing: Please provide some background on your company for our readers. What sets you apart from other companies?
David Kern: We aim to provide everything professional firms across accountancy, law, property and beyond need for fraud prevention, onboarding and compliance in a single integrated platform.
Our prime objective is to reduce risk and automate workflows. What differentiates us is our capacity to adapt and work hand in glove with our clients during the design and implementation stages. We devise solutions with the end-user at heart. For instance, our platform is optimised for mobile phone usage, which we appreciate is the primary device for a great many users today.
Moreover, we take pride in our fair and transparent pricing models, charging per licence as opposed to per user. This allows businesses of all sizes to use our services without shouldering prohibitive costs. What truly sets us apart is our commitment to staying abreast of regulatory change and technological advances. We actively endeavour to anticipate market trends and adjust our offerings to meet emerging requirements.
What is one company achievement in the last 12 months you're most proud of?
We are particularly proud of our innovative eWitnessing service, launched last year. This unique offering has been received extremely well by our clients and serves a critical need in the remote work environment. Unlike any other provider, we've succeeded in integrating complex, coordinated workflows with built-in decision-making. This ensures all parties are effectively brought together for remote signing procedures, making the entire process more streamlined and secure.
What are you working on this year?
This year, we're thrilled to be rolling out our Signature ID feature, designed to verify the authenticity of a document at a later date if it's signed on our platform. This innovation significantly cuts down on the risk of fraud or misplaced paperwork, providing peace of mind for all parties involved. The checker will provide pertinent information about the signing process, such as the solicitor's name.
We're also in the process of developing a 'pay-as-you-go' ID Verification feature for individuals and small firms. This will enable users to store their ID verification results in their personal eWallet, further enhancing the versatility and convenience of our offerings.
Why are events like the Cloud Excellence Awards important to the IT industry?
Events like the Cloud Excellence Awards are pivotal to the IT industry for a number of reasons. Firstly, they help to maintain high standards across the industry, motivating firms to consistently innovate and strive for excellence. Secondly, these events are an invaluable platform to learn about new developments and emerging trends in the field. Lastly, they provide an opportunity to showcase new developments, allowing firms to share their accomplishments and innovations with a wider audience. This stimulates progress and fosters a dynamic, evolving IT industry.
Cloud Excellence Awards will take place on 21 September in London. Click here to view the shortlist and here to book your table.