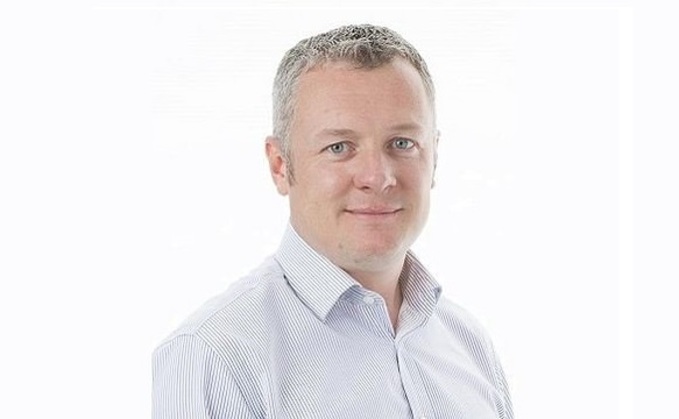 "We are enabling organisations to get definitive answers and eradicate cybersecurity blind spots."
With the rising frequency and complexity of cyber threats, cybersecurity has become a paramount concern for not only governments and organisations, but also individuals.
Computing's Security Excellence Awards celebrate the achievements of the IT industry's leading security companies, solutions, products and personalities - the ones who are keeping every other part of the industry operating.
This year's winners were announced at a live awards ceremony on Thursday, 27th April in London, where NormCyber won the award for Best Managed Security Service.
After the awards we talked to Pete Bowers, COO at NormCyber, to find out what the win means for his team and the organisation.
Pete is responsible for NormCyber's overall operational and financial functions. He also oversees customer innovation and success, and plays a pivotal role in the ongoing development of cybersecurity and data protection services, which deliver transparency and tangible value to Norm's growing client base.
Computing: Why is security important in the modern world?
Pete Bowers: Modern cybercrime is relentless. It has the power to completely immobilise organisations and its long-term effects - such as stolen data circulating the dark web, reputational damage or a hefty data protection fine - can gradually chip away at an organisation's bottom line. Mid-sized organisations are in a particularly difficult position, since their in-house capabilities are often no match for the cybersecurity and data protection challenge that rivals that of large enterprises.
Yet, the biggest threat for organisations today is not the proliferation of attack vectors itself - it's inertia. We've observed a general lack of understanding from organisations regarding their actual cybersecurity stance. Are they in 'good shape' as a business? Would regulators or cyber insurers agree with their assessment? How do they compare to peers? Many organisations have no idea where to even begin to answer these questions.
This is why it's exciting to be part of the cybersecurity industry today. We are enabling organisations to get definitive answers and eradicate cybersecurity blind spots - fighting inertia with evidenced data.
How did you feel when you heard that your entry had won?
PB: We were elated to win Best Managed Security Service, which turned out to be a highly competitive category. It's all credit to our brilliant team - from our SOC analysts, pen testers and data protection lawyers to the sales staff and marketers, everyone without fail shows up each day to work towards customer success.
I am pleased to say our customers already recognise our efforts - for example, by awarding us a Net Promoter Score of +50, which is far higher than the average for MSSPs - but to be seconded in that opinion by Computing is a fantastic honour. It's a proud moment to be sure.
What do you think made your entry stand out?
PB: We developed Smartbloc to be the most comprehensive, enterprise-grade managed security service for the midmarket - and we've clearly struck a chord! It's this comprehensiveness, coupled with its flexibility and innovation, that makes Smartbloc stand out in a crowded market.
Smartbloc combines cyber security and data protection under one roof - a 'soup-to-nuts' service, as an analyst referred to us recently - which comes with extensive operational and technical consultancy and support, and is delivered on a single, affordable monthly fee, on a pay-as-you-go basis.
Another USP is undoubtedly our 'Cyber Resilience Score', which is the industry's first single cyber health metric. Business leaders can simply log in to an online portal and see a highly accurate snapshot of the strength of their cyber defences at any given time, alongside KPIs and actionable reporting. This way, our customers can easily benchmark their operational improvements, quantify the return on cyber security spend, demonstrate compliance to external stakeholders such as auditors and regulators, and even attain affordable cyber insurance coverage faster.
What does the win mean for your team, and your organisation? How will it help you?
PB: Computing is one of the most credible sources of recognition in our industry, so to win this award is huge for us. It also validates our belief that what we are doing is on the cutting edge of technology and is truly transformational for mid-sized organisations.
Other than giving us some serious bragging rights, I can safely say it will fuel our determination to deliver on our company mission, which is to make every day on the cybersecurity front reassuringly dull for our customers!
What does the future hold for your organisation - what are the priorities for the next 12 months?
PB: We have a very exciting product roadmap for the next 12 months that will see us double down on some highly successful elements of our service, enabling us to get ahead of customer expectations and a maturing cybersecurity market.
We'll also stay focused on the essentials and work to bring our service to even more businesses across the public and private sectors - from law firms to FMCG, construction and manufacturing organisations, and any business that wants to take control of their cyber risk exposure. It remains our top priority to help organisations do what they do best and to have the freedom to focus on their business objectives, without cybersecurity or data protection woes keeping their CEOs up at night.
In a nutshell, we are laser-focused on innovation and customer success - and since we recently doubled our office space in Fareham, Hampshire, we are hoping to attract top talent to join us on the next phase of our journey. So, watch this space!