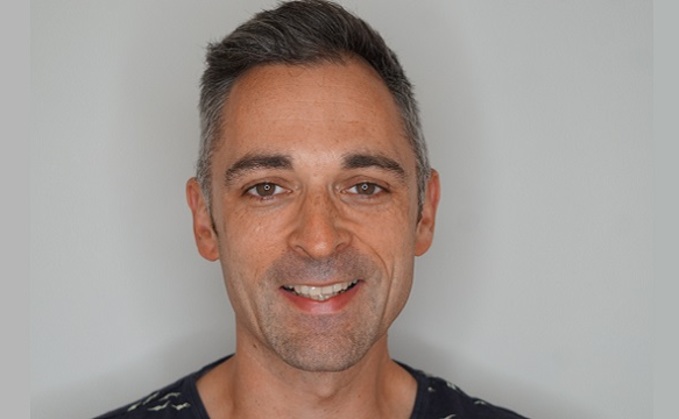 Cybersecurity is a critical component of ensuring continuity and mitigating cyber risks.
Computing's Security Excellence Awards celebrate the achievements of the IT industry's leading security companies, solutions, products and personalities - the ones keeping every other part of the industry operating.
This year's winners will be announced at a live awards ceremony on Thursday, 27th April in London.
This year Illumio is a finalist in two categories: Best Use of Zero Trust and Security Vendor of the Year - Large Organisations.
We caught up with Adam Brady, director of systems engineering, EMEA, to ask him about the company's priorities for the next 12 months.
Adam is responsible for overseeing the EMEA pre-sales team and delivering technical product oversight.
Adam has over a decade of on-the-ground experience in computer emergency response, systems engineering and security consultancy from his time in large technology organisations, including LogRhythm and Kaspersky Lab.
Adam's experience spans a breadth of cybersecurity areas including endpoint security, anti-DDoS, mail and web security, SIEM, SOAR, network monitoring, and microsegmentation. He has also worked on high-profile projects to combat industry-targeted malware in the ICS/SCADA space.
Computing: Please provide some background on your company for our readers.
Adam Brady: Illumio is a global zero trust segmentation (ZTS) company. We stop breaches from spreading across hybrid IT by providing organisations with highly granular visibility, segmentation policy and control over who can access and move through their environment. It's essentially microsegmentation based on the zero trust principle of least privilege.
Our platform is the first for comprehensive breach containment, regularly monitoring and managing communication across all workloads - endpoint, server, and cloud - with extensive support for containers, IoT, and OT devices.
In short, our role is to limit implicit access and reduce risk by flagging and locking down potentially malicious communications before they can pose a threat to the business.
What makes you different from other technology companies?
AB: I think one of the things that makes Illumio different is our approach. Unlike most security tools that focus on preventing and detecting threats, our focus is on containing them and minimising risk.
Ultimately, it's a mindset shift. As an industry, organisations are spending more and more on cybersecurity, yet breaches keep happening. Something must change. That's why Illumio was founded - we saw a gap in the market and recognised that we need to approach cyber resilience differently.
Our Zero Trust Segmentation platform is unique, in that it was purpose-built from the ground up for hybrid, modern enterprise IT architectures.
Unlike others who pivoted into microsegmentation, Illumio was born in this space with a goal to make ZTS easy, accessible and highly scalable for enterprise organisations of all sizes.
What one company achievement in the last 12 months are you most proud of?
AB: It's hard to pick just one. I think for me it's the fact that we've now reached a pivotal point in Zero Trust Segmentation adoption. It's gone from being a cybersecurity capability that was a "nice-to-have" to an industry-recognised business imperative - and that's increasingly reflected in our business results.
Our last quarter was the most successful ever - proof that more organisations are recognising that ZTS can reduce risk, improve resilience, and deliver a clear return on investment.
What are you working on this year?
AB: At the moment, it's how can I help our customers optimise and get the best return on investment from their ZTS implementations. We recently commissioned a Forrester Total Economic Impact of Illumio Zero Trust Segmentation, which showed the platform delivered a total benefit of $10.2 million over three years with payback within six months - so now it's about helping every customer to realise benefits of that same magnitude.
We're also putting a lot of effort into helping customers reduce risk, respond, and recover from ransomware faster through new partner programmes and innovations. Ransomware continues to be the biggest pain point for customers, and I can't see that changing anytime soon. But our goal is to make ransomware uncertainty a little less pervasive and the risks less catastrophic for businesses.
Why are events like the Security Excellence Awards important to the IT industry?
AB: Awards like these are important because it's easy to focus on the negatives when it comes to security. We see a lot of media coverage about companies that have been breached or had security incidents, but less about those taking positive steps to boost cyber resilience. I think that's starting to shift slightly as companies move towards breach containment strategies and become more comfortable with talking about containing breaches. However, we still have a long way to go.
Security Excellence Awards will take place on 27th April in London. Click here to view the shortlist and here to book your table.