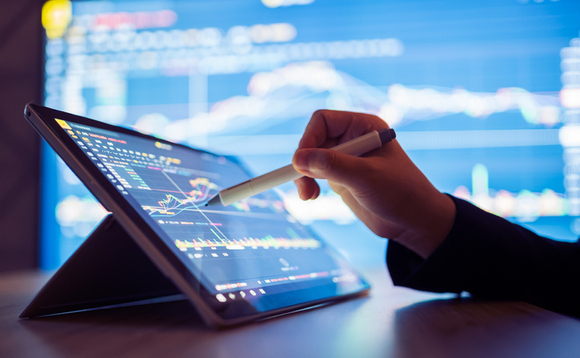 "You can continue product engineering the old-fashioned way, but your competition will be waving to you from the finish line."
Technology is ubiquitous in our daily lives, from automated ordering and shopping recommendations to heavy cloud use at work. We use technology all the time, and DevOps principles underpin all of it.
Agile methodologies help companies react to change and changing demands quickly; without these practices, the world we live in today - which relies on connectivity and smart devices - would look very different.
"Take the pandemic as an example," says Jason Man, DevOps practice lead at consultancy ECS. "Without DevOps practices, we would not have been able to innovate as quickly as we did. It enables technology giants...to trial new features quickly without having to go through rounds and rounds of internal testing before it can release to the consumer. They can release it, get immediate feedback, and then fix or release to the wider community.
"Sure, you can continue product engineering the old-fashioned way, but your competition will be waving to you from the finish line, ten iterations of a new product ahead of you."
ECS knows the value of DevOps: it was a finalist in four categories and won one - Best Automation Project - at this year's DevOps Excellence Awards for its work with M-Pesa, part of the Vodafone group.
Man attributes M-Pesa's (a mobile payments service, and one of Africa's largest fintech platforms) growth to DevOps: specifically, the introduction of an automated deployment solution and acceleration of the platform's software development, made possible by the partnership with ECS.
"More than anything, this project showcased ECS's maturity within the DevOps space. Whilst the usual request is for ECS to work alongside in-house dev teams, the M-Pesa project sought help integrating third party applications and their providers into one cohesive DevOps model. We demonstrated how businesses can gain huge efficiencies in the way they work and the tool chain they have, even if their internal development effort and products are mainly developed by partners and other suppliers - an approach we are seeing more of our clients adopt."
Man says he is "immensely proud" of the project, and it was "a true testament to teamwork, ingenuity and achieving what others before us had failed to do."
He added that securing the win triggered "a feel-good factor" at ECS.
"For those directly involved in the project, winning enabled our engineers and delivery team the opportunity to boast about just how impressive their delivery was without putting their own lips on a trumpet. It gave them a badge of honour they can wear proudly and created a small award-sized beacon to others in the business, and the industry, of what's possible.
"For others within ECS, being named finalists in three awards and winners of a fourth category was a well-timed morale-boost. Not only could everyone share in the celebration, it provided a credible third-party endorsement for ECS - something we can all be proud of."
Some firms have really struggled since last March, but ECS is not one of them - and the next 12 months look bright. The company will continue working with its clients on CX transformation, digitalisation and automation, while also looking to its own internal affairs: there are plans to continue the expansion into mainland Europe, and to recruit as many as 200 new staff to assist with the effort.
"Another focus for ECS is talent and how we engage and support our incredible teams. The market has never been more competitive, so we are constantly looking for new ways to attract top talent and support development. Whilst we can always improve upon diverse talent sourcing, we are in a fortunate position to offer employees exciting opportunities to work on our client's most challenging programmes, break new ground and learn new skills - all whilst thriving in an inclusive, collaborative, and supportive culture."