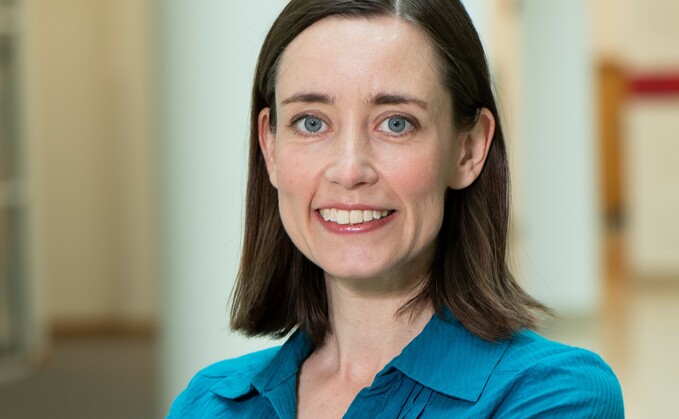 One of the Tech Women Celebration 50 - women changing the ratio of the tech workforce
Sarah Chapman, Application Engineering Leader at 3M EMEA, is passionate about encouraging young people, especially girls, into STEM careers. In addition to her day job she undertakes a huge amount of voluntary work including Board Vice Chair at Farnborough College of Technology, Chair of 3M's EMEA Technical Women's Leadership Forum and STEM Champion for 3M North Europe.
Sarah is a chemistry graduate but says that creativity or a leaning towards the humanitites should not be bar to a career in technology. Plenty of employers agree with her.
"I feel really strongly that with STEM skills, you can follow a passion, whether that's music or fashion or whatever, and you'll find a STEM job there. STEM skills can be applied to all sorts of diverse passions. Also, I've realised that in almost every job I've ever gone for I didn't really know that job existed until I was moving into it."
Sarah is far from alone in her awareness that schools and careers advisers aren't always aware of the possibilities of science and technology and are therefore unable to inspire young people to pursue careers there. She has however, done plenty about it, acting as STEM ambassador and delivering a Tedx talk about the importance of relatable role models.
"You need the stars because they give you something to look up to. These are the people who are breaking barriers and smashing glass ceilings and that's really important. But we also need streetlights. These are the managers, the mentors and the people who are sharing the challenges as well as the successes via the media and particularly social media."
It is this need for relatable female role models at all levels of science and technology careers that partly inspired the creation of the Tech Women Celebration 50, and is why this power list is comprised of women ranging from graduate software engineers to infrastructure and service delivery managers, project and programme managers, developers and designers, right up to CEOs and CIOs.
Sarah's TEDx talk spoke of the need for the role models we hold up in science and technology to be perhaps a bit less brilliant and a bit more relatable. Her and her fellow 49 celebrants are all proof that it's possible to be both.