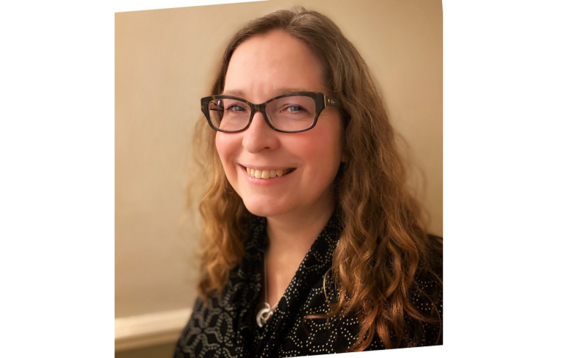 Part of the IT Leaders 100 - a list of the most influential IT leaders in the UK
Alison is a Head of Architecture with over 20 years' IT experience across consumer products, retail and pharmaceutical industries. At AstraZeneca, she and her team have responsibility for the architecture across the Operations business, including pharmaceutical technology development, manufacturing, quality, supply chain, logistics and procurement.
Alison joined AstraZeneca in 2017, and prior to this held Enterprise Architecture roles at the Co-op, Sainsbury's and Tesco, after beginning her career with 10 years in various IT roles at Unilever.
Alison lives in south Manchester with her husband and two teenage sons. She is a prize winning baker, has an MBA and a PhD in Geology, and enjoys traveling on holidays to destinations with interesting rocks.
How do you ensure diversity is taken into account in your IT recruitment?
I lead a global team - with team members around the world in China, India, Australia, Sweden, the US and the UK - and working with such a diverse team is one of the things that I love about my role at AstraZeneca. I work with our Talent Acquisition team to ensure we're attracting talent from as diverse a pool as possible; it isn't always easy in Architecture, but I'm very proud to be AZ's first female Head of Architecture. Of course, diversity is broader than gender, and I am always seeking to strengthen the wider diversity of the team.
We are also investing in early talent in AstraZeneca IT, which creates a pipeline between our Apprentice and Graduate community. I now have three architects in my team who have come through the Early Talent programme in the last few years.
Which technology are you currently most excited by?
I am excited about the work we're doing on digital twins, and coupling that with my passion for sustainability - the potential to use digital twin technology to model our drug manufacturing processes and identify ways to build in sustainability from the beginning is an inspiring opportunity.
What do you to unwind?
My loves are travelling to geologically interesting destinations - Costa Rica is next on the list later this year; baking cakes; dragging my teenage boys out on walks; getting absorbed in a good book; the occasional concert; and my weekly pilates class.
How did you get into IT?
I studied geophysics at university, followed by a PhD in geology - I planned to work in the oil industry, but then the oil price crashed in the late 1990s and graduate jobs disappeared. I decided to switch to a career where I could swap industries and IT was the obvious choice as it was booming in the dot-com era. I knew I wanted to work for a company that made things, so I joined Unilever on their graduate IT programme and never looked back. I've worked in consumer products, retail, and now pharma and I love the variety I've been lucky to experience over the last 20+ years.