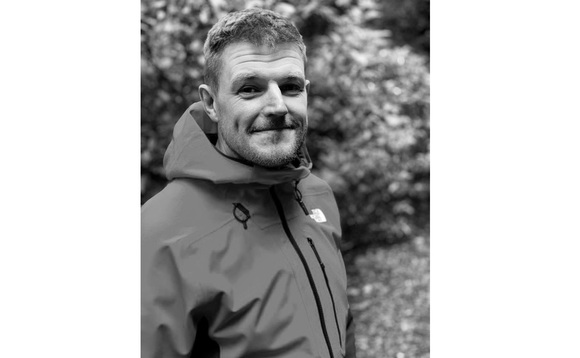 Part of the IT Leaders 100 - a list of the most influential IT leaders in the UK
Steven is the head of platform transformation for AstraZeneca IT, working specifically with an enterprise focus. He has been in the IT industry for over 20 years, starting work developing systems for IT analyst firms and specialist software houses, gaining certifications in Solution Development and Database Administration. For the next ten years, he worked with big data through the evolution of Enterprise Search - ending with global cloud-based systems, 200 million documents, millions of requests per day and sub-second response times. Lately, his roles have been senior leadership positions with growing complexity and size.
Recently Steven has taken his decades of healthcare experience and delivered projects focused on data across the enterprise - specifically on deriving value from introducing data mesh, and defining a data supply chain using DataOps techniques. These have supported diverse value-adding initiatives such as digitising the supply chain with blockchain, ethical penetration testing of medical hardware, dark web detection of counterfeit and illegal products, and real-time tracking of high-value assets in transit - all while focusing on the patient and their experiences with the pharmaceutical industry.
How do you ensure diversity is taken into account in your IT recruitment?
Inclusion and diversity is a key importance to me, especially during the recruitment process. I try to have male and female representation during the interview process and have used early talent in the past as well. I feel that this helps twofold; first, if the candidate can't relate and accept questions from people starting their career and most likely junior to them, they might not be the right person for the job. Second, this gives exposure to the early talent on what it's like to interview someone and If I actively demonstrate inclusivity and diversity, they will as well as they interview others during their career.
Which technology are you currently most excited by?
One technology that stands out to me is blockchain. From the huge opportunity in transparency, lineage and provenance that blockchain offers to the new paradigms and business models created based on a decentralised and distributed governance structure, there is so much to go after. Although an important point, blockchain is not the answer to every business problem and is so much more than cryptocurrencies
What do you to unwind?
I have two approaches to unwinding: focusing on myself and focusing on the moment with my family. Over the last six months, I have actively addressed my lockdown indulgences and got back into shape. Concentrating in the gym, out running or mountain biking has enabled me to stop thinking about the pressing need to reply to an email and instead clear my head to allow much more strategic thoughts, ultimately making me more productive. Second, after getting a dog last year, this has brought the family closer together and we regularly spend our weekends on the North Wales coast. Whether I'm walking the dog or the dog is walking me, having a clear distinction between work and family really allows me to unwind and be present.
If you were an animal (other than human), which animal would you be and why?
I like the sound of a brown bear. You get a good long sleep as you hibernate, plenty of time outside in nature, and if you're lucky, marmalade sandwiches under your hat 😉
What makes you laugh?
I love a good comedy film, with comedy action films the best. My youngest daughter Alice loves movie nights, so finding a film to watch at home or the cinema that makes us laugh is great.
How did you get into IT?
Showing my age, but I first started writing code by copying it out of magazines onto my grandfather's BBC Micro, and from there, I was hooked. Although I was very close to taking a different path at university: I had completed my RAF flying scholarship but failed the eye test for a fast jet pilot, so I decided on a computer science degree instead. The rest is history.