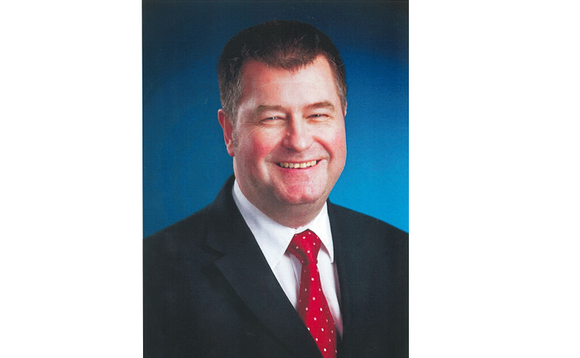 Part of the IT Leaders 100 - a list of the most influential IT leaders in the UK
With over 30 years' experience of digital, information and communication technology across a number of various business sectors, Chris is a highly-experienced and industry-recognised Information and Digital Director. His background includes a number of blue chip private sector companies, as well as public sector organisations - including as the IT & Digital Director with IICSA (Independent Inquiry for Child Sexual Abuse); the first permanently appointed CIO with West Midlands Police; Acting CIO at the Highways Agency (now Highways England); and supporting the Home Secretary as the Head of Police Science and Technology with the Home Office.
Chris currently works with Ryder, a UK-based provider of commercial vehicle rental, contract hire, maintenance, transport and delivery solutions. He is an acknowledged leader and IT professional, well-versed in the use of all aspects of ICT to enable business change, as well as driving efficiencies while improving service for the business, its customers, and its stakeholders.
How do you ensure diversity is taken into account in your IT recruitment?
First and foremost, passionately fostering and embedding a culture of inclusion as part of our values and ethics, and encouraging staff who identify as diverse or disabled to regularly recite 'campfire' stories of their positive and negative experiences. Similarly, creating an inclusive environment including invitations to external individuals or groups to assess and benchmark us against best-in-class, and share examples of good practice. Also, undertaking competency development of colleagues, particularly to address issues resulting from acquired diversity; and encouraging existing employees from diverse/BAME backgrounds to refer job opportunities to family, friends and colleagues in their network, and rewarding for successful applicants. We also continually review the workplace and workspace design with a view to delivering a positive approach to disability inclusion through reasonable adjustments. And not least: formal and regular training of staff to ensure they understand the legal and moral requirements associated with diversity, be that inherent or acquired, and to actively speak out when they see any instances should anyone fall beneath out high standards and expectations.
Which technology are you currently most excited by?
Strategically, and working in transport, the developments of electric trucks and autonomous 'driverless' vehicles - and the ground-breaking innovations resulting from not only the experimentation of various start-ups, as well as traditional OEMs in this area. On a more short-term/tactical level, the potential disruption of established players by IoT - not just in establishing the location of a vehicle, but real-time driver performance and proactive maintenance/vehicle health.
Finally, and less technology-orientated, the recognition of truck drivers as a skilled profession, and the inventive approaches to encourage both young, and not-so-young, people to retrain in order to address the driver shortage - including the likes of VR simulators and similar technologies to both excite potential candidates and to deal with practical and ethical challenges.
What do you to unwind?
Outside of travelling and absorbing new cultures, spending time with the family and watching non-league football: including Merthyr Town FC (my home-town club, where for my sins I also serve as a board member) and my local, adopted side Solihull Moors. Have also been known to dabble in the occasional real-ale, and even to read a book on technology, innovation and leadership!
If you were an animal (other than human), which animal would you be and why?
Left brain says that - given they are believed to be the most intelligent animals on the planet - chimpanzee. Apparently, a chimp can manipulate their environment and surroundings to help themselves and their community. They can work out how to use the likes tools to get things done faster, and they have frequently outsmarted people. Right brain favours panther - sleek and fast (although not as fast as a cheetah!). Unfortunately the last time I took a test on this, I self-identified as a camel...!
What makes you laugh?
Myself! And a good clean joke!
How did you get into IT?
At school, Wednesday afternoons constituted either : a) hammered on a muddy field (despite my love of sport, unfortunately my inherent talent limits this to being a spectator, as opposed to a participant!) or b) an afternoon at the local college, where the love-affair with 'computing' (or 'DP' - good old data processing as it was known in those days!) was born through an uncovered aptitude of coding in CESIL (!), and paper tape. A subsequent degree in Mathematics and Computing also probably didn't help! These days, of course, 'geek is good', and we have exciting titles like CIO, CTO and Digital Director, not to mention the likes of Technical Transformation.
On a personal note, I hopefully developed the odd social skill along the way as well.