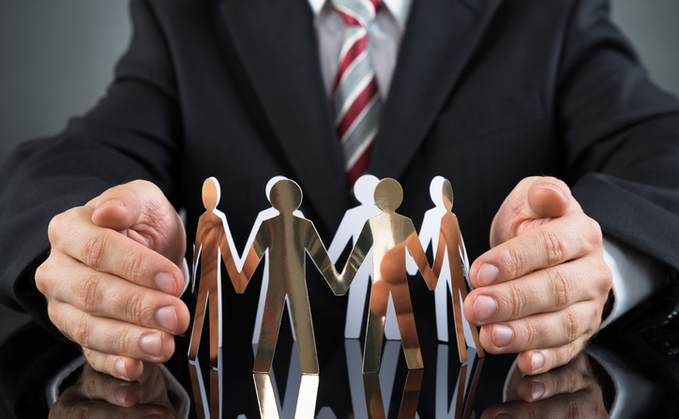 Accenture's Emma McGuigan sets out the case for organisational change being vital for diverse leadership and more agile enterprise
As we approach the Women in Technology Festival at the end of October and celebrate the achievements of women who have forged careers in technology, we should consider one of the most frequently voiced objections of female highflyers. That objection would be that where programs exist to encourage women's progress through the ranks, the focus tends to be on "fixing" women, to make them "board ready." But what if it's the ranks themselves that constitute the bigger problem?
Emma McGuigan leads Accenture Enterprise and Industry Technologies. She is also a member of Accenture's Global Management Committee and Chair of the Board of Avanade, which is the company's joint venture with Microsoft. McGuigan is an active member of the community of women working in UK tech, and with Accenture has run a number of programs with Stemettes to encourage teenage girls to consider a STEM career. By McGuigan's account, the partnership has proved to be an eye opener on both sides.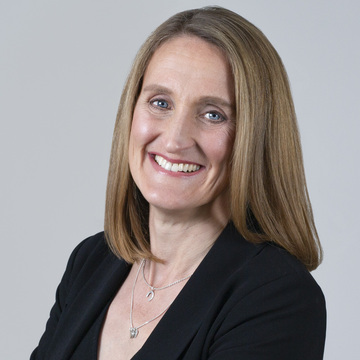 "We'd run surveys of the girls before and after their courses, and at the beginning very few thought that a STEM career would be for them. But through the course of the day they'd open up and enjoy the activities we ran and afterwards they'd say they'd had no idea what was involved, how much teamwork was necessary and how much they enjoyed the experience.
"You can see how the idea that tech isn't for them has been reinforced by the communities they're growing up in. We all do the best for our children but you can only talk about what you know. And if you don't know what the technology sector looks like, you can't be an advocate for it. And of course in a lot of what we read about the technology sector it can come across as is very cutthroat and very male. Why would you encourage your daughter into that?"
Change the individual or change the system?
Passionate as she is about encouraging more girls and young women to challenge some of the ideas they have grown up with and to pursue a career in technology, McGuigan is well aware that improving the pipeline of tech talent is only the first step towards more systemic change. All of the available evidence tells us that increasing the diversity of applicants isn't enough to bring about diversity of leadership, but discussion of how best to enhance workforce diversity often gets mired in a debate about whether the responsibility for change lies with the individuals or the organisation employing them. Should individuals have to adapt to existing norms? Or should the norms change?
McGuigan is clear that the answer to that question is "both of the above." Change is needed at both organisational and an individual level, but both of these involve challenging the patriarchal belief systems that perpetuate homogeneity, inculcate imposter syndrome in women, and lead women to remove themselves from the top table.
Business organisations copy traditional military hierarchies"
These hierarchies were built to manage men in high stress, conflict situations. That's not what have or need in business. Breaking down some of those traditional hierarchies of organization models is critical. We need to think differently. How do we create pods of people to allow them to work differently?
"The second piece is looking at individuals, both the women themselves who we want to help make those steps into leadership in a way that allows them to be authentic and to thrive, and the people who are surrounding them to see how their behaviours are impacting them. And that means that we have to challenge those traditional behaviours.
"At Accenture we run programs and courses and often women say they don't want to be an MD. They have a list of beliefs they carry with them about what the role involves. But what if those beliefs aren't true? My experience is actually the more senior you to get, the more flexibility you get to make decisions about how you get there. We have to help women have that dialogue and realise they don't need to check themselves out.
"The third thing is really important, it's the metric. With all the programs you run, you need measure that you're driving the right outcome. And that does involve calling people out when they don't do the right thing. You have to be actively drive change or you'll never get to 50 50 at the leadership level."
Now is the time for change
McGuigan's analysis of typical organisational structure has fascinating and positive implications. Acknowledging that many women carry self-limiting beliefs isn't tantamount to trying to fix them. We can encourage women to drop the ideas limiting their horizons whilst also challenging the wider organisational backdrop that helps develop and reinforce those ideas.
"I do think women need help to remove some of those self-limiting beliefs," says McGuigan. "But it starts with the organisation and I think it starts with the belief system of the people running that organisation which will be male majority led.
"We need to deconstruct the belief system and the organizational structure built on that belief system to make it more agile and more resilient, not just to help more women come through, but more diverse people of all shapes and sizes, backgrounds, mindsets and skills.
"We have this moment right now where agility is so important for organizations of all types to help us prepare for the next pandemic or financial crisis. We know the level of distruption we're living in so now is the time for us to break some of those orthodoxies and belief systems that we grew up with, and think differently.
"Reinvention and continuous innovation means deconstructing your organisation to make it more agile. As organisations flatten, the gap from top to the bottom narrows, which means more voices get heard. That's the opportunity for enterprise right now - to hear more."
Join us at this year's Women in Tech Festival on Tuesday 31st October in London; the meeting place for women working in tech, those who aspire to and for any tech organisation wanting to enhance diversity, make unrivalled connections, and empower and cultivate women leaders.
Individual delegates will have opportunities to connect with mentors and access practical advice on how to progress their careers.
Click here to find out more and register now.