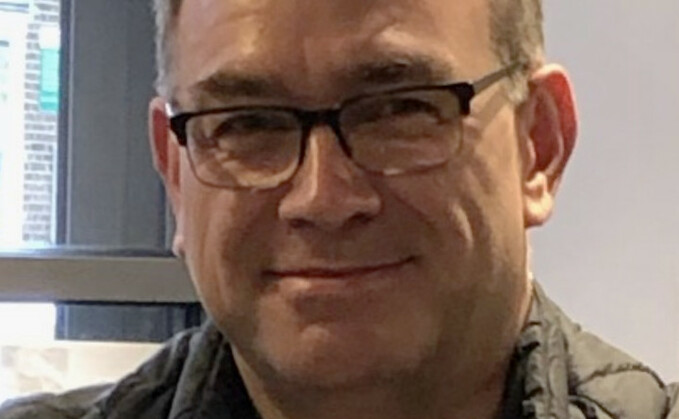 The rapid evolution of technology has led to the widespread adoption of cloud computing, transforming the way businesses operate and deliver services, with 82% of businesses now considering cloud migration an essential step in their digital transformation strategies.
The rapid evolution of technology has led to the widespread adoption of cloud computing, transforming the way businesses operate and deliver services, with 82% of businesses now considering cloud migration an essential step in their digital transformation strategies.
Gartner estimates that global cloud spending will reach $591.8 billion in 2023, up by over 20.7% compared to that in 2022. As organisations increasingly shift their infrastructure and applications to the cloud, a surge in demand for skilled cloud experts has also emerged. To facilitate this growth, businesses will need to hire the finest cloud professionals, who are comfortable with multiple programming languages, Linux, SQL, database management, AI and ML and leading cloud technologies like AWS, Google, Oracle and Microsoft Azure.
However, the shortage of these specialised professionals has created a competitive landscape where attracting and retaining cloud experts has become a significant challenge for companies. Below are some strategies that organisations should employ to attract and retain cloud experts in this dynamic and competitive environment.
Attracting cloud experts
Clear and compelling job descriptions
The foundation of attracting cloud experts lies in crafting job descriptions that accurately reflect the role's responsibilities, required skills, and the impact the professional will have on the organisation. Leaders should highlight the opportunity for innovation and the chance to collaborate work with cutting-edge technologies and other experts. Make sure to also emphasise the opportunity for cloud experts to make a significant impact on the business's technological outlook, and on the technological landscape as a whole.
The organisation's commitment to professional growth and development should also be emphasised, showcasing a clear career path for potential candidates.
Professional growth opportunities
Most technologists are inherently curious and seek constant learning. Offering opportunities for professional development, such as certifications, workshops and conferences can therefore be a strong incentive for candidates to join a new organisation.
In turn, your company's commitment to skill enhancement, upskilling and the chance to work on challenging projects to broaden knowledge-bases should be showcased.
Competitive compensation packages
As cloud experts are in high demand, competitive compensation is crucial to attracting top talent. Leaders should research the market to determine salary benchmarks for cloud-related roles, taking into account the level of expertise and experience required. Beyond base salary, consider offering bonuses, stock options, and other benefits that appeal to cloud professionals.
Flexible work arrangements
Cloud computing allows for remote work, and this should be mirrored in flexible work arrangements. Companies must acknowledge the importance of a work-life balance by offering the likes of flexible hours which can greatly appeal to cloud professionals who are looking to optimise their productivity and personal lives.
Retaining cloud experts
Work-life balance
While most cloud professionals are passionate about their work, like everyone else they value work-life balance. After attracting the right talent, implementing policies that support this balance will be important to discouraging constant connectivity outside of working hours.
Provide a collaborative and supportive environment
Fostering a collaborative and inclusive work culture that values the contributions of all team members is vital. Cloud experts thrive in environments where they can collaborate with colleagues, share knowledge, and learn from each other. Encourage cross-functional collaboration and open communication to create a positive and engaging work atmosphere, and make it clear where extra support can be provided if necessary.
Recognition and rewards
The efforts and contributions of cloud experts should not go undervalued, so organisations must recognise and reward achievements. By regularly acknowledging their efforts through public recognition, bonuses, promotions, or other forms of appreciation, they will feel valued and as a result be more satisfied, productive and likely to stay.
Clear career progression
On top of rewards and recognition, businesses must offer cloud experts opportunities to advance in their careers. Their career paths should be regularly reviewed alongside their own career goals and companies should do their best to provide the necessary resources and support to help them achieve these goals.
Access to further training can also help ensure that their skills remain current. This not only benefits the individual, but also enhances the organisation's technical capabilities.
Cloud experts can be assigned to projects that align with their interests and skills. The best way to do this is to involve them in projects that have a tangible impact on the organisation's success, reinforcing their sense of purpose and ownership.
Closing thoughts
Attracting and retaining cloud experts in today's competitive landscape requires a holistic approach that encompasses a mixture of competitive compensation, professional growth opportunities, engaging projects, and a supportive work environment.
As organisations continue to leverage the power of cloud computing, their success increasingly relies on the expertise of these professionals. By implementing the strategies outlined in this article, businesses can position themselves as desirable destinations for cloud experts, ensuring a skilled and motivated workforce that drives innovation and growth.
Simon Turner, is head of services at VeUP
Computing's latest research into in-demand cloud skills will be presented at our Deskflix: Cloud Automation later this month. Register today.