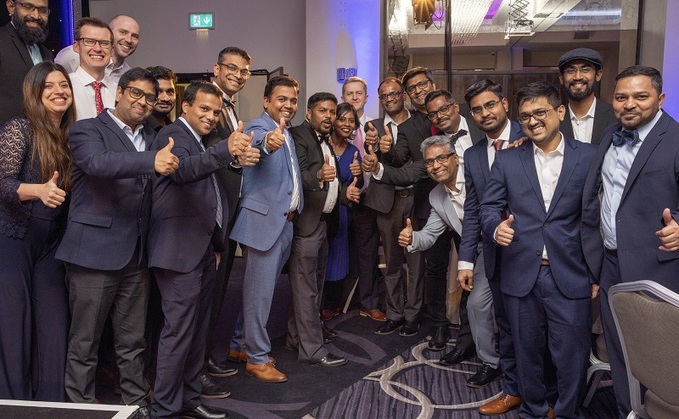 DevOps has evolved, going beyond technical integration to encompass value delivery, cultural transformation and technological innovation. The real innovators deserve to be recognised, more than ever before.
Are you a pioneer in DevOps methodologies, driving innovation and collaboration within your organisation? Perhaps your company has developed an outstanding product, or worked on a ground-breaking DevOps project?
Whatever the case, Computing's DevOps Excellence Awards 2024 provide the platform to showcase your achievements in the DevOps world.
The DevOps landscape is ever-evolving, transforming the way businesses operate and bringing agility, innovation and resilience. Beyond the conventional merging of development and operations, it's about delivering real value to customers and recognising the human aspect of collaboration.
Computing's DevOps Excellence Awards acknowledge the strides made in transforming traditional tech teams and enhancing various areas of business - and they're open for entries now.
With an array of 19 categories, there's a place for every DevOps success story. Whether it's product excellence, project achievements, or individual/company accolades, these awards celebrate every facet of DevOps progress.
Categories for this year include:
Product Excellence
Best AIOps/MLOps Tool
Best Continuous Delivery Product
Best DevOps Security Tool
Best Open-Source DevOps Tool
DevOps Tool / Product of the Year
Project Excellence
Best AI/Automation Project
Best DevOps Transformation
Best Implementation of DevSecOps
** NEW ** Best Implementation of DevOps-as-a-Service
Best Use of Cloud-Native Technologies
DevOps Project of the Year
Most Successful Cultural Transformation
Individual/Company Awards
Best DevOps Consulting Firm
Best DevOps Services Company
DevOps Vendor of the Year
Best DevOps Team
DevOps Professional of the Year
DevOps Rising Star of the Year
DevOps Leader of the Year
Winners will be announced at an exclusive awards ceremony in London on 14th March 2024 - but you have to be in it to win it! Click here to enter now, before the deadline of 8th December.