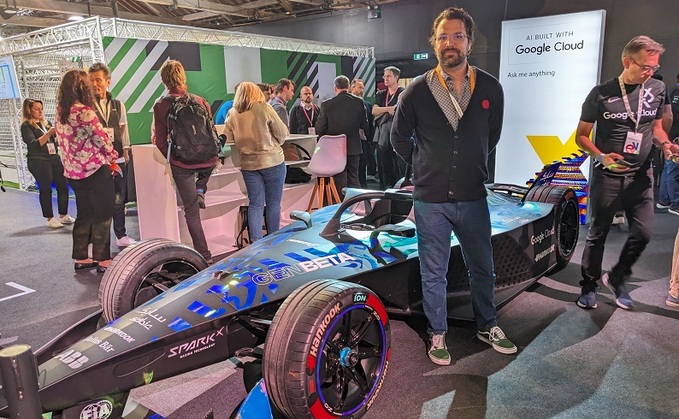 Generative AI is disrupting offices around the world. Google and Formula E are hoping it can do the same thing for motorsport.
As electric race cars whizzed around Rome's piazzas this July, Eric Ernst, technology director at Formula E, got a call he wasn't expecting.
"[It was] the middle of the race season, we had two races to go...and I got a call that Google was interested in participating in our GENBETA project," he told us at Google Cloud Next in London last month.
GENBETA is a modified Generation 3 car from the current race season that Formula E used to break the indoor land speed record - exactly two weeks after getting the call from Google.
"Our DNA is innovation, technology and sustainability. It's very hard to innovate when you don't have a running car to test on; and it's also hard to innovate when the car is locked into a homologated framework, like an FIA framework.
"We took the mule cars on our prototype of Gen Three, and we called it GENBETA. We basically now have opened up a real one-to-one racing car, but we can now bolt stuff to it and try stuff and remove stuff and implement stuff without having to go into a massive cycle of design permissions, et cetera, et cetera. So a really quick turnaround from idea creation to prototype to implementation, which helps us massively."
The end result was a car that cruised past the previous world record of 165.2km/h (102.65 mph), with Jake Hughes of the NEOM McLaren Formula E Team setting a new result of 218.71 km/h (135.9 mph) on 25th July - exactly two weeks after the call from Google.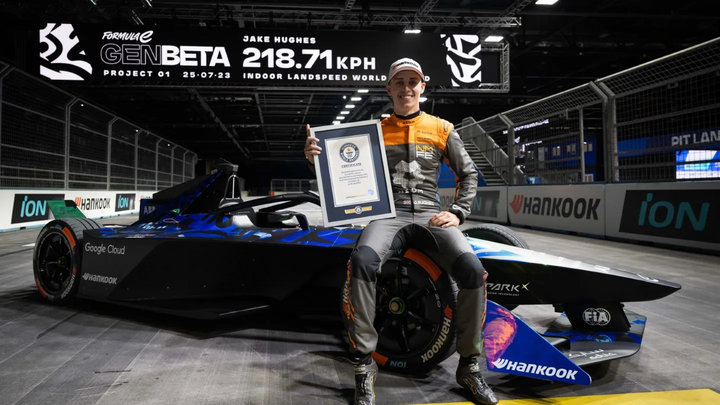 Ernst says Google's gen-AI was pivotal in helping the drivers achieve the result.
"These drivers are going to get into a car they've never driven before...and the goal is not to be as efficient [as possible], but as fast, which is very different for a race car driver."
Like other motorsports, Formula E collects huge swathes of telemetry data. On the record day they uploaded it all to Google Cloud, and drivers and fans could query it between attempts using a chat interface on Chromebooks set up around the arena.
The drivers were initially sceptical.
"This was like a new world for them, right? 'You want me to do what? You want me to talk to the data of what I just did here? Who are you?'"
However, they soon dove in, using the insights to improve subsequent attempts.
The fans proved more of a challenge.
"The fans also were basically just asking very challenging questions. When you're there with mostly a very young fan base, they want to break stuff. They asked very, very particular questions like, 'How much gasoline do you need?' when they know it's electric car, hoping to catch the model out - and it didn't.
"We specifically tried to break [the model] very early on, very aggressively. We grounded the model really well but without limiting it in what it could talk to us with, which is super hard and probably took the most time out of the entire project.
"At the beginning it was a let loose model, and it would hallucinate between Formula One and Formula E, for obvious reasons. We grounded it to a place where we wanted it, and then it was very highly qualified."
Google's involvement not only added a touch more importance to the event, but was key in "giving it a great narrative" and backing up the data.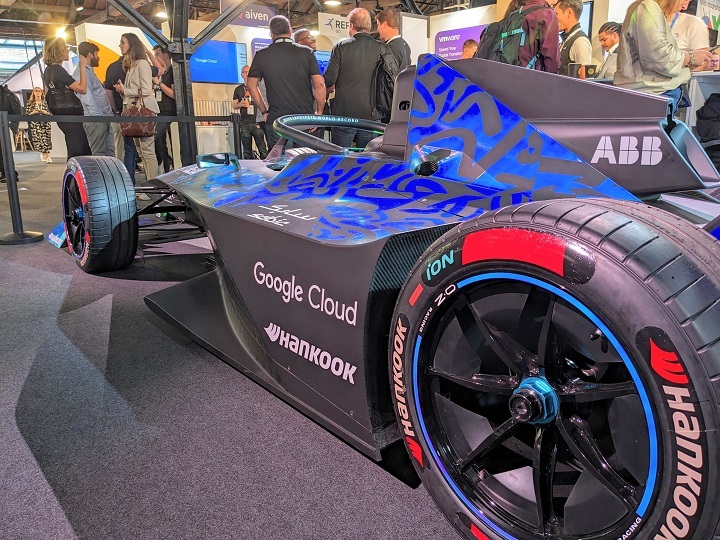 "It's not just something in a notebook, or a sketch someone made; there's a serious attempt to do this. It's documented, we can go back to it and still talk to it. It's not just something that's been put away; this project lives on."
Setting a new indoor land speed record was only the first project for GENBETA, but Ernst hopes to continue to work with Google for "Project Two, Three, Four and Five."
"Hopefully, Google will be involved in each one of them in their own way, helping us with whatever technology they can bring."