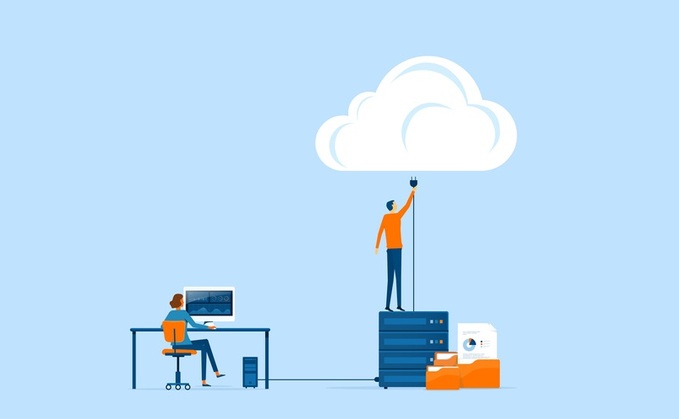 Fintech firms and new technologies have disrupted financial services over the last 20 years, threatening the status quo. Established organisations have had to evolve quickly to stay relevant.
Mudassar Ulhaq, CIO of Waverton Investment Management, knew moving to the cloud would have to be the first step.
He launched a concerted push to move online in October 2019 - a prescient move, it would later turn out, as the pandemic hit and remote working soared.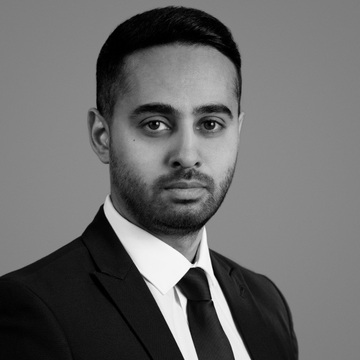 "We had a physical DR site - which was the norm back then - and we also had a physical data centre within the building, which again is pretty common for many organisations with servers. We had over 60 servers hosting production servers with core and IT dev...
"I wanted to start the journey of moving those 60 servers into the cloud, either by consolidating, removing or leveraging some of the PaaS services that the cloud offers."
Mudassar's team split the migration into two: core, and IT dev. Core, of course, came first and was completed by "late 2021 or early 2022." Dev - specifically production - was more challenging, but should be completed in the next three months.
"We will be a cloud-first wealth manager by the end of this year. That's a big statement, and what I mean by that is we won't have any physical servers downstairs. That's my objective: to only have network devices and Internet connectivity in our comms room downstairs."
The security stack
It wasn't only the infrastructure the team looked at. They also decided to use the opportunity for a total root-and-branch reform of Waverton's security.
The company had been using third-party tools, but with the cloud move "pushed all of that into Azure." It now relies on Microsoft Azure Security Centre, "completely, across all estates," with logs from devices and servers sent directly to an external SoC using Microsoft Sentinel.
Those logs are important in the hybrid world; they help to capture events outside the office and receive criticality-based alerts.
The Microsoft theme continues in the new approach to disaster recovery. Mudassar's team removed the dedicated, physical DR site as part of the migration and replaced it with a setup relying on Azure regions.
"[We've got] infrastructure on-prem that replicates in a triangular setup; so effectively you've got servers in the UK South replicating to UK West, and servers in West going to South."
South acts as the primary datacentre, with West as a "failover." Waverton "leveraged the complete Microsoft data backup solutions" to support the concept.
Even more Microsoft
Waverton is clearly a committed Microsoft house, to the point where the Windows-maker is deemed a critical supplier. That made Azure the obvious public cloud choice.
"The overall Microsoft approach has naturally been the obvious route based on historical use cases for Waverton... We did evaluate the other two [cloud providers, AWS and Google,] as a comparison, but interoperability with our existing systems was key. The move to Microsoft initially, with our Outlook and e-mail systems, allowed us to test the waters and gain the confidence."
Staff training - or the lack of it - was another benefit.
"Having the skills of Microsoft engineers [already in the business] and upskilling them was far easier than upskilling them to an AWS or a Google specialist."
Being cloud-first is still "quite rare" in financial services, with many firms only just beginning the journey of moving off-prem, "probably because of the associated risks." However, Waverton's work with Microsoft has given the company a head start, and it's now among the sector's frontrunners.
The next step is to examine the possibilities of future technologies, starting with AI.
"We cannot allow shadow IT to be created again
Like most companies, Waverton wants to be seen as moving with the times and embracing new developments. And like most IT leaders, Mudassar has fielded a number of questions about AI this year - which will, "without a shadow of a doubt," be a pivotal technology.
Microsoft recently shared information around pricing for Copilot, its AI implementation in Windows 11, which has allowed customers to start planning their own rollouts. But just as important as the software rollout is the governance that has to accompany any new tech.
"We're looking at creating AI policies that allow us to start the governance around AI tools...because we cannot allow shadow IT to be created again. We've got control of shadow IT; we just need to make sure that the AI doesn't evolve into that as well."
Next up come use case evaluations, business proposals, budgets and all the bureaucratic fun that accompanies any new technology rollout.
Disruption has been widespread in financial services this century. AI threatens to do the same thing again, at a massive scale - unless IT leaders like Mudassar can get ahead of it.