In the second article of our 2023 series, we examine the sustainability claims of AWS and Microsoft Azure.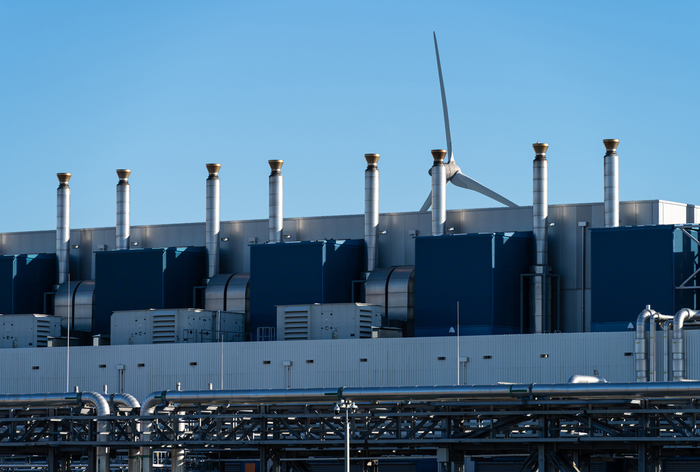 Amazon Web Services v Microsoft Azure: Energy/Emissions/Water
Emissions/Energy/Water is about the impact of datacentres and office buildings. It's where hard data on emissions, carbon accounting and water use are examined, along with building standards, commuting impact and innovation in areas such as cooling and energy efficiency. This is where we can begin to determine the extent to which cloud hyperscalers are closing in on their stated targets.
| | | | |
| --- | --- | --- | --- |
| Criteria | Possible Score | AWS | Microsoft Azure |
| GHG emission reduction progress against Net Zero Target | 5 | 1 | 2 |
| Carbon intensity per MwHour Electricity consumed | 2 | 0 | 0 |
| Renewable energy generation (distinct from RECs etc. & including initiatives) | 2 | 2 | 1 |
| Remote working/teleworking included | 1 | 0 | 1 |
| Sustainable commuting initiatives such as EV charging point | 1 | 1 | 0 |
| LEED/BREEAM Certification for office building | 2 | 0 | 1 |
| PUE against global average of 1.57 (2021) | 1 | 0 | 1 |
| Cooling methods adabiatic/air/closed loop | 3 | 2 | 3 |
| Evidence of initiatives to increase datacentre efficiency | 3 | 3 | 1 |
| Water withdrawal | 3 | 0 | 0 |
| Total | 23 | 9 | 10 |
As is abundantly clear from the table above, neither Amazon nor Microsoft are closing in on their Net Zero targets. In fact, rather the opposite appears to be the case.
Amazon's total carbon footprint grew 18% year on year, and stands at 71.54 million metric tons of CO2e (mmt). Even Amazon's direct (scope 1) emissions grew 26%, from 9.62 to 12.11 mmt CO2e. The only reason we have awarded Amazon one mark is because AWS is not broken out from the rest of the Amazon operation, which is going to skew the analysis.
Microsoft has only scored one more point than AWS, again because it doesn't break out its cloud operation in data terms but also because its ESG report explains that the company has spent considerable effort trying to more thoroughly quantify its supplier emissions, which count as part of scope 3. Now that more emissions are being counted Microsoft looks worse by comparison, but that is because it is counting emissions that its competitors are not.
Nonetheless, Microsoft's scope 1 and scope 2 location-based emissions (LBM) both increased. However, Microsoft presents this data as a reduction
How? By adding its scope 1 emissions to market based (MBM) scope 2 emissions (which have been offset), and thus presenting a decrease from 346,294 mtCO2e to 287,639 mtCO2e.
Scope 3 emissions increased from 11,339,000 mtCO2e to 13,875,000 mtCO2e. Overall emissions increased from 11,585,000 mtCO2e to 14.073,000 mtCO2e.
Despite Microsoft's ambitious targets for reducing its future emissions (and offsetting its historical emissions), right now, Microsoft is increasing the amount of carbon it puts into their air - by a fair amount.
Neither company chooses to provide the metric of carbon intensity of each MwHour electricity consumed - which would be a useful and revealing metric. Instead Microsoft chooses to present carbon intensity as a function of revenue, which is less meaningful, and Amazon doesn't provide it at all.
AWS outscores Microsoft when it comes to renewable energy generation. It takes full marks here despite a degree of haziness about how much energy Amazon's own installations and funded projects are generating, and how much purchased RECs or similar instruments account for.
Limited data is provided, and a third-party assurance statement indicates that 85% of Amazon's electricity consumption is from renewables. This data is provided alongside a statement that Amazon is "on a path" to being powered by 100% renewable energy by 2025, and is the world's number one purchaser of renewables.
As of December 2021, Amazon had enabled more than 3.5GW of renewable energy in Europe via 80 projects.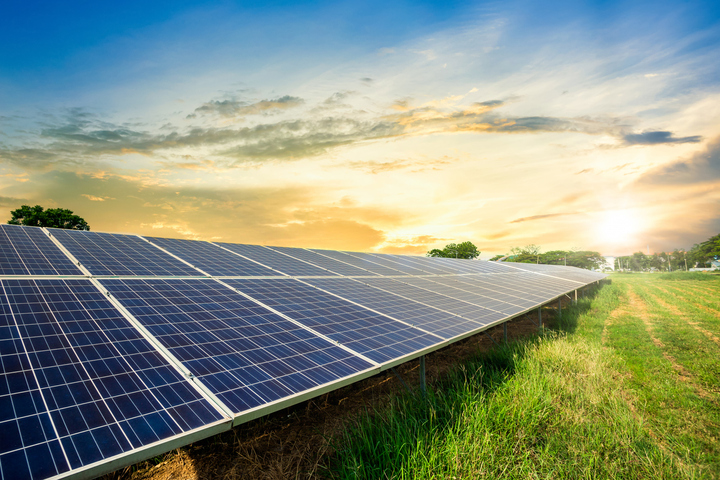 The reason that Amazon scores full points here, despite the limited data, is that the company currently boasts 401 global renewable energy projects. Two hundred and thirty seven on-site solar projects were listed at the start of 2023. The sheer volume of projects and Amazon's goal of generating sufficient renewables to compensate for electricity used by all Echodots, Fire TV & Ring doorbells globally by 2025 is what gets it over the line.
There is little to distinguish either company in terms of their office environmental certifications, and other office or commuting initiatives. Microsoft picks up a point for including remote working in its scope 3 emissions and AWS does likewise for the use of EVs and provision of EV charging at some campuses.
Microsoft gains a point on datacentre power usage effectiveness (PUE). More strikingly, AWS loses one by not providing any data - other than a claim to be between three and five times more energy efficient than other datacentres. This claim was fact checked here.
Microsoft also scores full marks when it comes to cooling datacentres. The company has invested significantly in researching the process using very little water. In addition to extensive air cooling and use of adiabatic cooling, Microsoft is among many companies now pushing ahead with liquid immersion cooling (which might have some other benefits in terms of efficiency gains as opposed to just water reduction), and is piloting raising server inlet temperatures to reduce cooling hours and thus water use.
AWS scores one point less in this criterion. The company's preferred method of datacentre cooling is evaporative, but it doesn't share how many of its datacentres are using this method.
Traditional evaporative cooling can be more water intensive than adiabatic cooling, which combines evaporation and air cooling. However, what we see from Amazon in its ESG report and on its website is a claim to be continually innovating in order to reduce energy and water consumption.
An example of this innovation is the use of modelling practices, such as computational fluid dynamics (CFD), to optimise the design of cooling systems when planning new datacentres. This is great, but tells us next to nothing about how much energy and water the company is using for cooling now.
Staying on the subject of water use, both companies score zero here, although for different reasons.
Microsoft's total water withdrawal increased from 7,618 million litres to 7,657 million litres. Total consumption went from 3,967 million litres to 4,478 million litres (the difference between withdrawal and consumption is that water consumed is not returned to its source). At this rate of increase it's difficult to view the 'water positive by 2030' target in anything other than a rather pessimistic light.
Amazon scores zero points by simply failing to provide any data at all. Again, AWS has pledged to be water positive by 2030 but it's very hard to take this target seriously when the company chooses not to make any data on its current water use public. As in every case where data could not be located, Amazon was asked to comment and chose not to do so.
This pattern continues into the criterion of datacentre efficiency initiatives. Amazon says this innovation is ongoing, but doesn't provide any detail apart from carefully selected one-off case studies, such as the district heating solution being fed from its Tallaght datacentre in Dublin.
The interesting exception to this rule occurs when the AWS designed Graviton-3 processor is briefly mentioned in the ESG report. The report states that Amazon EC2 instances powered by this processor use 60% less energy for the same workloads as non-Graviton instances.
Chip level efficiencies are going to be pivotal in determining the extent of datacentre expansion and the amount of resources consumed by future datacentres, and an energy saving of up to 60% is significant, yet Amazon seems reticent about this innovation.