In the second article of our 2023 series, we examine the sustainability claims of AWS and Microsoft Azure.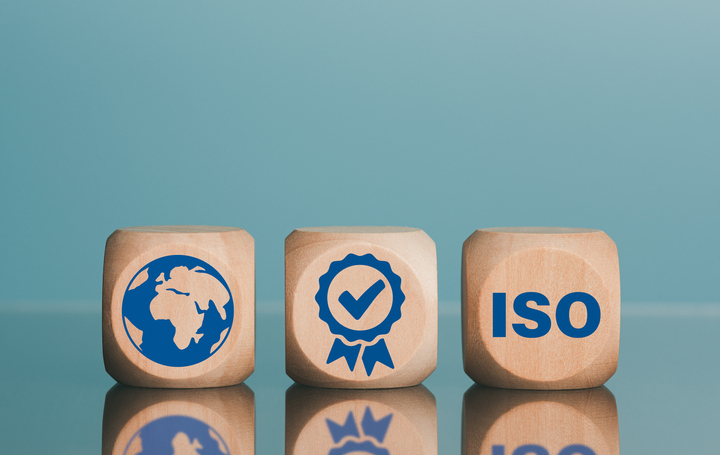 Amazon Web Services v Microsoft Azure: Standards & Policies
Standards and Policies criteria exist to provide clarity for customers, and potential customers, about the standards cloud providers have signed up to.
| | | | |
| --- | --- | --- | --- |
| Criteria | Possible score | AWS | Microsft Azure |
| ISO14001 Certification | 1 | 0 | 0 |
| Board level representation | 1 | 1 | 1 |
| Published sustainability policy on website | 1 | 1 | 1 |
| UN Sustainable Development Goals | 2 | 0 | 2 |
| Science Based Targets Inititive | 2 | 0 | 2 |
| Customer ecosystem engagement inc. Scope 3 reporting tool | 3 | 2 | 3 |
| External sign off for sustainability audit | 1 | 1 | 1 |
| Upstream supply chain sustainability | 3 | 1 | 3 |
| Ambition of emissions reduction target | 2 | 1 | 2 |
| Total | 16 | 7 | 15 |
Microsoft would have scored full marks in this category, were it not for the fact that it has recently fallen out of ISO14001 compliance. Out of all of the cloud vendors analysed, Microsoft has published the most ambitious targets, committing as it has to carbon negativity, water positivity and zero waste by 2030. Also unique in our analysis is Microsoft's pledge to remove all of its historic emissions by 2050.
Microsoft remains light on the detail of how exactly it intends to honour this pledge, given the immaturity of direct air capture technologies. In fairness, Microsoft's billion-dollar Climate Innovation Fund was founded for exactly this purpose, but so far Microsoft seems to be relying on forests and reforestation projects for carbon removal.
How effective this will be long-term is debatable, as Microsoft itself acknowledges. One of the projects it purchased credits from in 2020 burned in a wildfire last year, releasing all that stored carbon back into the air. This is probably a near perfect example of why companies shouldn't be relying on carbon credits to offset emissions.
Microsoft also does very well on UN Sustainable Development Goals, or SDGs, (a whole report exists to explain exactly how its activities align to certain goals and sets out progress made) and the Science Based Targets Initiative, as its near-term target has been validated.
Hyperscale ecosystem
When it comes to the supplier and customer ecosystem, Microsoft also scores highly. From the customer perspective, Microsoft presents a Cloud for Sustainability product and service set.
What is not 100% clear is whether these services are newly developed, or whether existing services have been brought together and rebadged. For example, under the "build a sustainable infrastructure" tab here, the linked services are "workload migration to cloud," and "responsible devices." Microsoft was doing all of this anyway.
That said, the emissions impact dashboard is useful and transparent and enables business to calculate cloud impact and also O365 impact.
Microsoft also uses its power to raise standards for its suppliers. Documentation states that suppliers must disclose complete, consistent, and accurate scope 1, 2 and 3 GHG emissions data and/or components required to calculate GHG emissions data, via CDP or an alternative method that Microsoft will provide. Any bid must contain expected emissions data. Crucially, Microsoft also provides metrics to show why these matters. In July 2021, 87% of "in-scope" suppliers reported their emissions to CDP, and the benefit of this is that Microsoft was able to quantify its scope 3 emissions more accurately.
AWS also picks up some points in the realm of customer ecosystem engagement. Its Climate Pledge is designed to reduce the impact of the Amazon ecosystem and the company has plenty to show for it. More than 300 companies, the vast majority of which signed up in 2021, have now pledged to eliminate carbon to Net Zero by 2040.
Amazon has also outspent Microsoft, sinking no less than $2 billion into The Climate Pledge Fund, which supports sustainable technology and service development.
Less successful is the customer carbon footprint tool, launched in 2022, which aims to provide customers with data visualisations of historical carbon emissions and an ability to see the impact on emissions of AWS use.
The efficacy of this tool is debatable (for a more detailed explanation see the previous article in this series,) and AWS customers are likely to be underestimating the emissions arising from their AWS use.
Amazon has also shown no progress in having its SBTi certified, (meaning no concrete plans have been submitted to show how it will meet pledges); ISO14001 certification is not in place; there is no evidence of alignment and progress to meeting any of the UN SDGs; and targets and information about water and waste are separated from other top line targets.
AWS' ambitions for suppliers, in terms of their energy efficiency and GHG emissions, are also low. Whilst suppliers are encouraged to report and reduce GHG emissions, there is no evidence of any enforcement of this by Amazon.
For a company with so much influence, this looks like an abdication of responsibility.