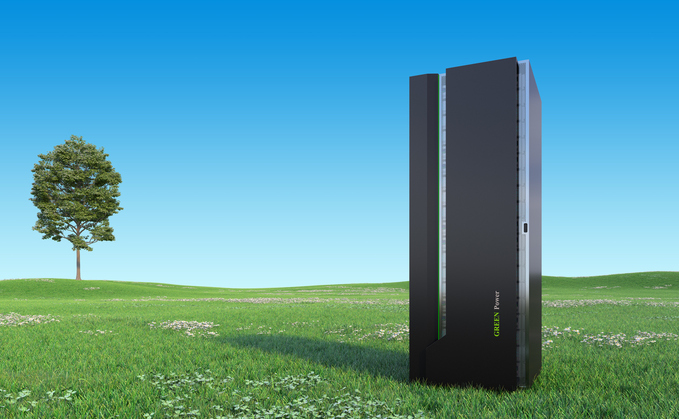 In the second article of our 2023 series, we examine the sustainability claims of AWS and Microsoft Azure.
Our collective need for data has an environmental cost, and awareness of that fact has grown sharply over the last 18 months.
At a recent Computing DevOps event, audience participation peaked during a panel discussion on how to make DevOps platforms, and ultimately the applications themselves, more sustainable. But as one audience member asked, "How can we measure the sustainability of cloud platforms?"
This is exactly why Computing conducts research into the sustainability credentials of the three hyperscale cloud giants. The details and methodology of this research can be found here, and the most recent comparison of AWS to GCP can be found here .
In the second of this years' series we compare the two companies that dominate the market for cloud services. AWS remains the most widely used cloud platform with a market share of around 34%. Microsoft Azure holds a 21% market share.
Last year, Computing reported a yawning gulf in the sustainability standards, emissions, circular economy and transparency between the two companies. Has this gap grown larger or smaller in the meantime?
Amazon Web Services v Microsoft Azure: At a glance
| | | |
| --- | --- | --- |
| Criteria | AWS | Microsoft Azure |
| Standards & Policies /16 | 7 | 15 |
| Energy/Emissions/Water /23 | 9 | 10 |
| Waste/Circular Economy/Recycling /8 | 3 | 5 |
| Transparency /13 | 1 | 10 |
| Total /60 | 20 | 40 |
Standards & Policies: A clear win for Microsoft, which were it not for recently falling out of ISO14001 compliance would have scored full marks. Microsoft was asked for comment about whether the recertification process was underway but chose not to provide any data over that already publicly available. AWS scores only 7 points, reflecting less ambitious sustainability targets for not only Amazon itself, but also its suppliers and customers.
Energy/Emissions/Water: Both companies score almost equally badly here, with Microsoft beating Amazon by a single point. Both companies are emitting approximately a fifth more CO2 than they did in 2020. Amazon picks up points on renewable energy projects, datacentre innovation and sustainable commuting initiatives. Microsoft scores better in sustainable office building, sustainable certifications, energy efficiency and cooling research.
Waste/Circular Economy/Recycling: Microsoft's score is almost double that of Amazon, primarily because it actually provides basic data on waste volumes and refurbishment rates.
Transparency: A thumping win for Microsoft which, on the whole, provides clear, accessible data and has tried hard not to undercount scope 3 emissions. AWS manages a single point for including upstream scope 3 emissions but overall provides very little data in its lengthy ESG report.